Zakkpac Brew Kit Bag
Our exclusive Zakkpac Brew Kit Bag for all your travel coffee needs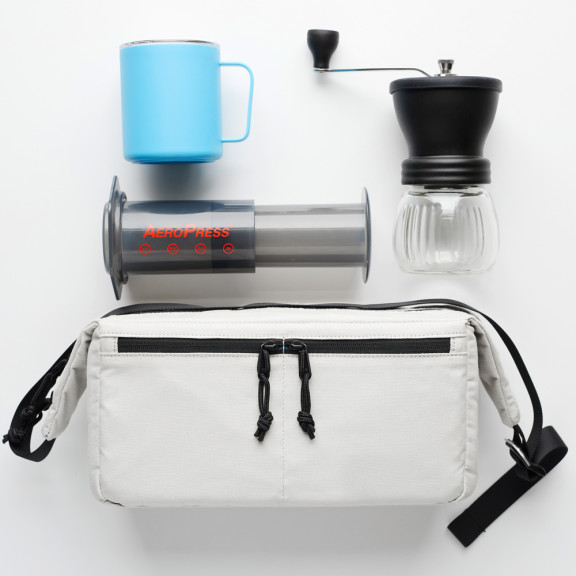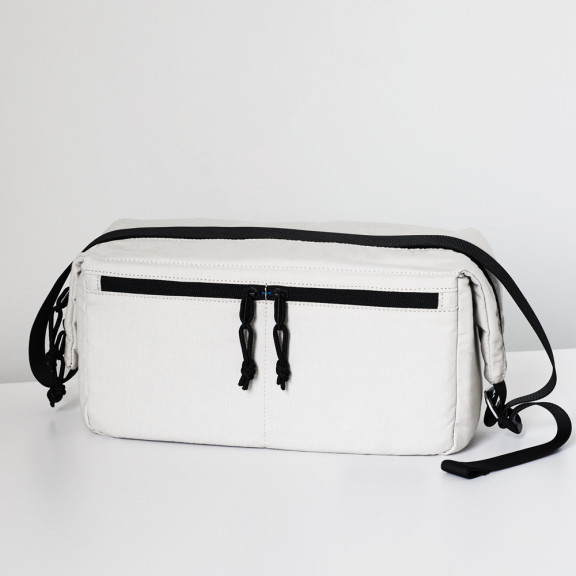 Ships out in 1 to 3 business days
About This Item
Our exclusive Zakkpac Brew Kit Bag comes packed with all your travel coffee needs: an Aeropress for adventurous brewing, a 12 oz blue MiiR Travel Mug to keep your drink insulated and at your fingertips, and the Hario Skerton Mill so you can always grind fresh coffee, even without electricity.

Ideal to keep your coffee essentials at hand anytime you're on-the-go, from the daily back to school routine to adventurous outdoor weekends away. Makes a great gift for the coffee loving adventurer in your life.

Along with the bag, you'll find:

AeroPress: This is a peculiar and lovely device – easily the most durable and portable option for brewing quality coffee. It produces a cup that's thick and focused, but still quite nuanced.

MiiR 12-Ounce Travel Mug: Featuring nontoxic materials and a lid designed to prevent splashing, this handsome Mug's innovative thermal insulation maintains a steady internal temperature, so hot drinks stay hot, and NOLAs stay refreshing, for hours on end.

Hario Skerton+ Ceramic Coffee Mill: This remarkable hand-powered grinder is made by Hario and features ultra-sharp ceramic conical burrs. A compact grinder for travel, and wonderful for making a quiet cup of coffee at home.
Details
Zakk Pac Bag
Materials: Cotton, nylon
6 liter capacity
Height: 6 inches, width: 11.5 inches, depth: 5.5 inches
To clean, wipe with a damp cloth. When wet, shape the product and dry it in the shade. Please do not use detergent
Please do not place near fire or high heat

AeroPress
Comes with a set of 350 filters (and filter-holder), coffee grounds funnel, coffee scoop and stirring paddle

MiiR 12-Ounce Travel Mug
12 oz
Hand wash only


Hario Skerton+ Ceramic Coffee Mill
Stainless Steel
Glass
Ceramic
Notes