Yemen Port of Mokha Al-Jabal #3
Rose water, pomegranate, buckwheat honey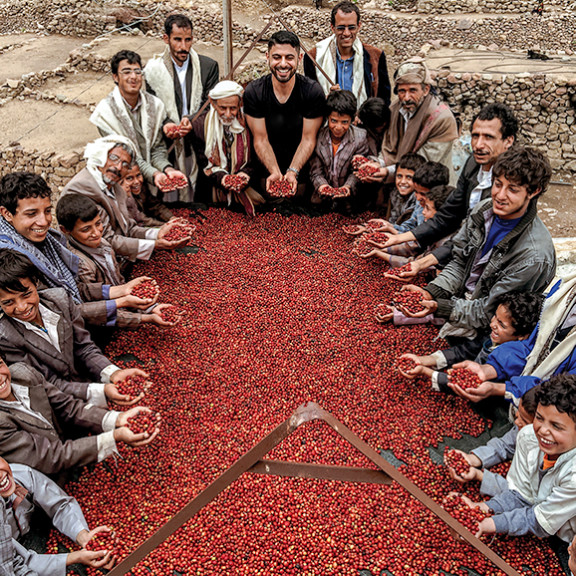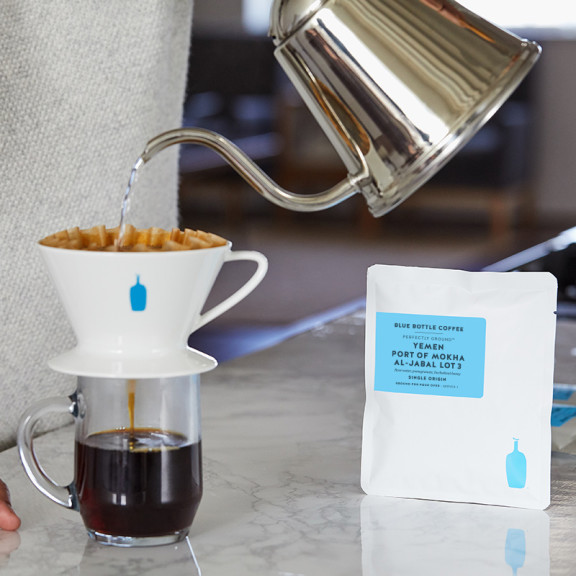 Currently Unavailable
WHEN WILL THIS BE AVAILABLE?
We can send you a message when this item is available again.
Thanks! We'll notify you when this item is back in stock.
About This Coffee
San Francisco-based Mokhtar Alkhanshali founded Port of Mokha to reconnect coffee drinkers everywhere to Yemen, the very origin that began the world's infatuation five centuries ago. Port of Mokha works with farmers in the remote Al-Jabal region to natural process heirloom cultivars, producing delicately fruited and floral coffee. The obstacles facing the farmers are many, but in the midst of war, Port of Mokha's mission to connect farmers to the specialty supply chain offers a vital source of hope.
Details
Lot 3 is a sublimely sweet and clear coffee—a result, no doubt, of the scrupulous attention given to a select group of farmers' ripe cherry. For this coffee only, Port of Mokha's processing team extended the drying period to an epic eighteen days. To their (and our) delight, the protracted drying allowed for more of the cherry's natural starches to convert into sugar, thereby producing an incomparably delicate coffee.
Notes
Our coffees go through a rigorous selection and quality-testing process, and we only share the coffees that have most captured our imaginations.
Each bag of Yemen Port of Mokha Al-Jabal #3 whole beans is shipped to you within

24 hours

of roasting from our Oakland roastery.
Learn more about Perfectly Ground