Winter Blooms Coffee Set
A pair of coffees just for the season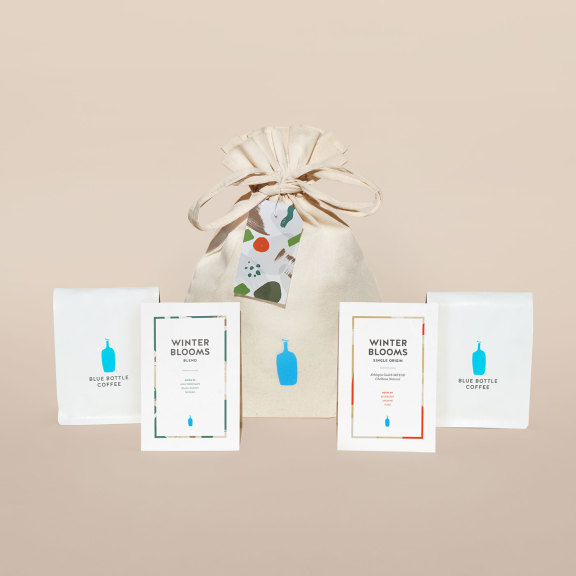 About This Item
We created this duo of coffees—one a blend and one a single origin—to help us look back on a challenging year while celebrating the beauty that endures and the hopes that bloom anew. One coffee brings us the grounding notes we crave during the darkest days of the year while the other inspires us with its uplifting notes that keep us looking ever forward.
Winter Blooms Blend
With notes of milk chocolate, black cherry, and nutmeg
Our limited-edition Winter Blooms Blend combines an earthy Latin American coffee with brighter East African beans, roasting them both just dark enough to highlight the blend's sweetness. The result is a coffee that's chocolaty—some might even say lusciously fudgy—with a generous sprinkling of warm spice. Just the thing for this time of year when we crave warming flavors and grounding routines.
Winter Blooms Single Origin
Ethiopia Gedeb METAD Chelbesa Natural
With notes of blueberry, jasmine, and yuzu
A pinnacle example of an Ethiopia natural coffee, our Winter Blooms Single Origin is as uplifting as new buds on a bare branch. With such delicate florality, it's no surprise it's from the coffee company METAD. Led by producers (and brothers) Michael, Aman, and Tariku Adinew, not only are they behind some of Ethiopia's finest coffees, but they're leading a new generation of growers who put the well-being of farming communities and the land first.
Details
Set contains two 6-ounce bags of whole-bean coffee.
Comes ready to gift in a reusable canvas bag with gift tag.
Notes