Whole Bean Coffee in a Can
This Can Stops Time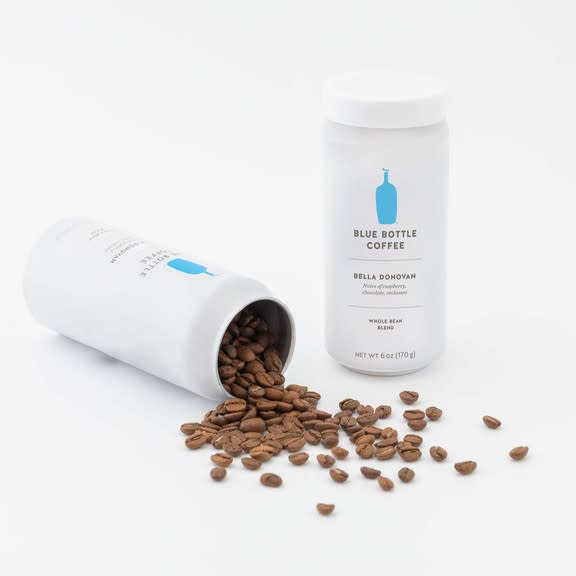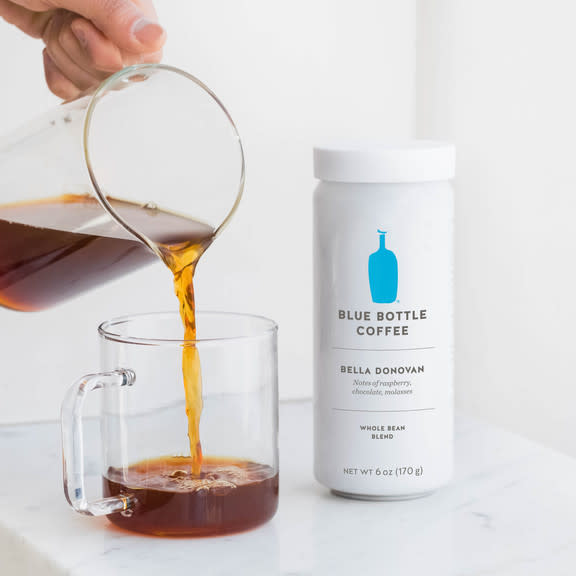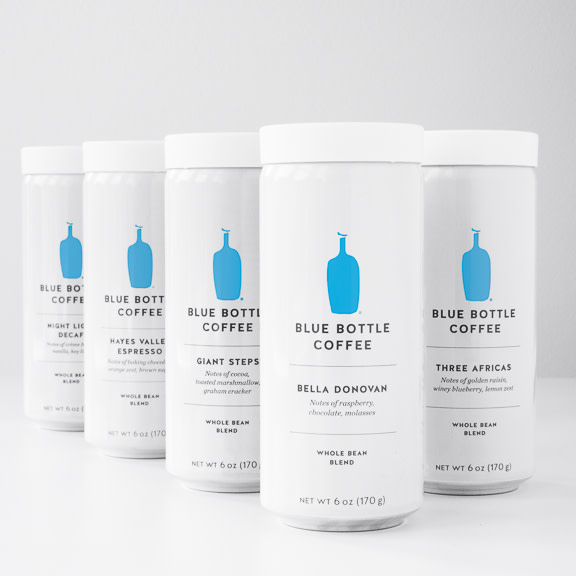 Currently Unavailable
WHEN WILL THIS BE AVAILABLE?
We can send you a message when this item is available again.
Thanks! We'll notify you when this item is back in stock.
About This Item
From the moment you open this can, the coffee inside is just as delicious as the coffee we serve in our cafes. Thanks to our groundbreaking pressure-seal technology, this sleek can locks out oxygen—the #1 enemy of coffee freshness—and locks in the goodness of our just-roasted coffee beans, from their impeccable origins to their masterful processing. Streamlined, storable, and 100% recyclable, this can extends coffee's lifespan by keeping whole beans fresh for up to 4 months after roasting—a feat previously unheard of in coffee. Now you can enjoy Blue Bottle Coffee at its best, no matter where you are.
Read more about how we're revolutionizing coffee freshness and sustainability on
the blog.
Details
Available in the following blends of whole beans:
Three Africas - Golden raisin, winey blueberry, lemon zest
Bella Donovan - Raspberry, chocolate, molasses
Giant Steps - Cocoa, toasted marshmallow, graham cracker
Hayes Valley Espresso - Baking chocolate, orange zest, brown sugar
Night Light Decaf - Crème brûlée, vanilla, key lime
6 oz (170 g)
Shelf life: 4 months
Ingredients: roasted coffee beans
Frequently Asked Questions
Is this product sustainable?
Yes. This packaging is 100% sustainable. We work directly with farmers around the world to source our coffees responsibly.
How long after opening will beans remain fresh?
We recommend using beans within two weeks of opening the canister.
Why is our canister better than bags?
Though our tried-and-true bags are an excellent way to take home roasted coffee beans, our new proprietary canister locks out more oxygen, keeping our exquisitely roasted beans fresh for much longer.