Timbuk2 x Blue Bottle Coffee Sabbatical Travel Kit
Now with Blue Bottle Perfectly Ground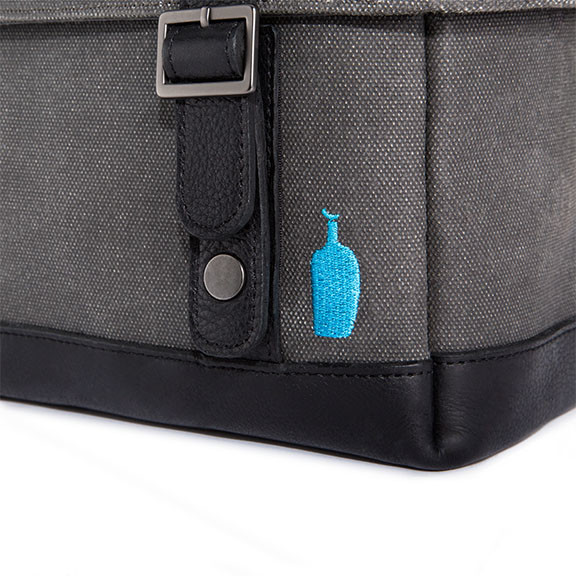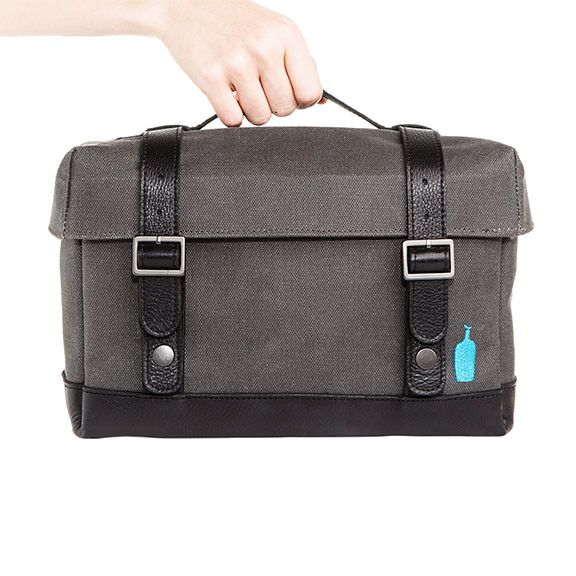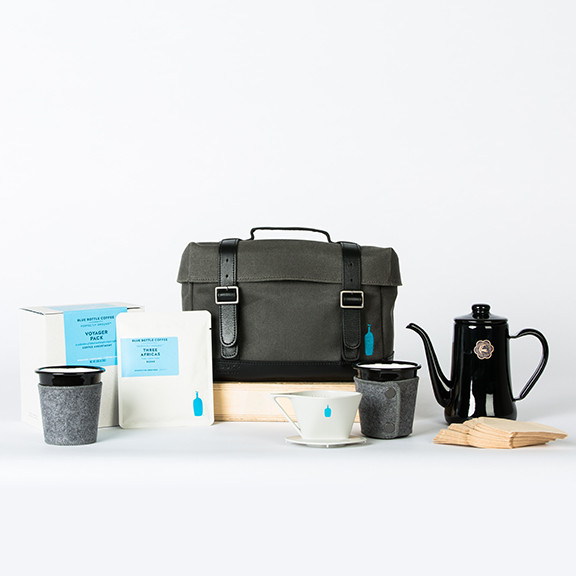 Currently Unavailable
WHEN WILL THIS BE AVAILABLE?
We can send you a message when this item is available again.
Thanks! We'll notify you when this item is back in stock.
About This Item
"Though we travel the world over to find the beautiful, we must carry it with us, or we find it not."
― Ralph Waldo Emerson

What's the difference between roughing it and traveling in style? Knowing you can enjoy Blue Bottle Coffee, no matter where in the world you find yourself.

Neatly packed in this custom Timbuk2 bag, you'll find an assortment of coffee tools and treats for your longer sojourns—including the Blue Bottler Voyager Pack, our assortment of blend coffees in Perfectly Ground form.
Details
Custom Timbuk2 Waxed Canvas- and Leather-Trimmed Bag
Blue Bottle Bonmac Travel Dripper
Bonmac #1 Filters
Voyager Pack: Blue Bottle Perfectly Ground
Two Falcon Enamelware Tumblers
Two Felt Zarfs
Tsuki Usagi Kettle