The Blue Bottle Cold Brew Bundle
Adventures call for coffee.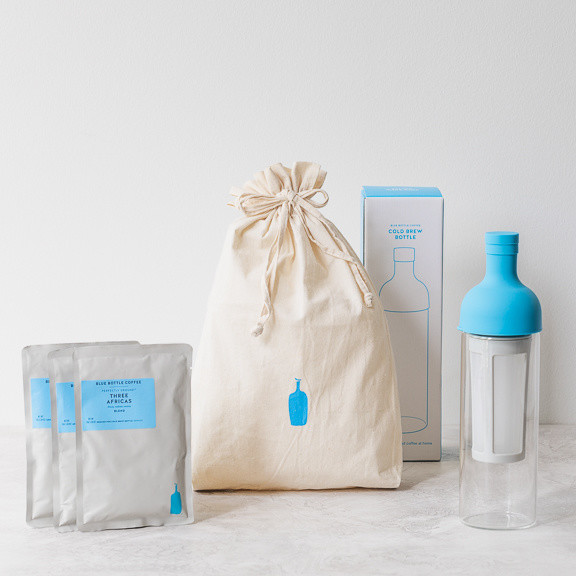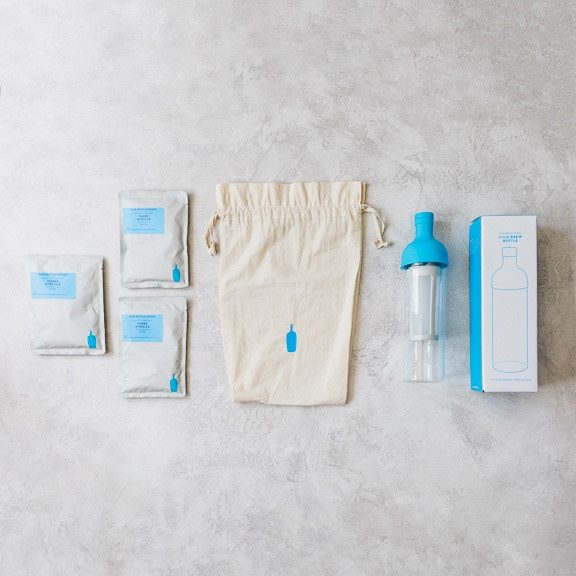 Ships in 1 to 2 business days
About This Item
For graduates of all ages, "Oh, the places you'll go!" may well be the refrain of the summer. Equipped with our elegant Hario Cold Brew Bottle and a trio of our most radiant blend packaged in perfectly convenient
Perfectly Ground
form, you'll be all set for deliciousness, no matter where the warm weather takes you. Makes three bottles of Cold Brew, for nine servings total.
Details