Steaming Pitcher, 20oz
The same pitchers we use in our cafés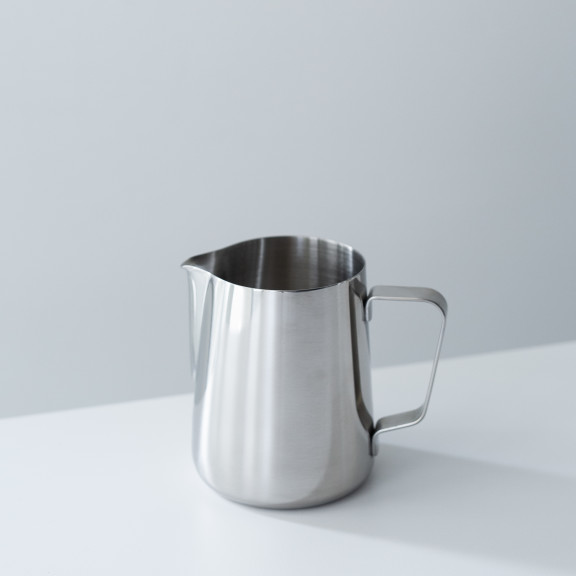 Currently Unavailable
WHEN WILL THIS BE AVAILABLE?
We can send you a message when this item is available again.
Thanks! We'll notify you when this item is back in stock.
About This Item
Nothing too mysterious here. Just a simple 18-8 food grade stainless steel, straight-sided, thin-lipped, pitcher. The same model we use in all of our shops. We use the 20 oz. for the Latte and Mocha.