Spring Poetry Coffee Set
Two 6 oz bags of limited-edition seasonal coffees: First Light Single Origin and Renewal Blend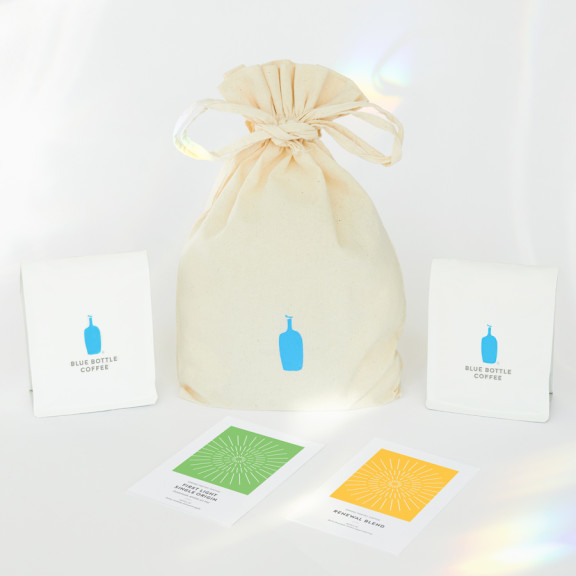 Ships in 1 to 2 business days
About This Item
While coffee does plenty to awaken our senses, for this exceptional year, we're turning to poetry to help. We created this set of two limited-edition seasonal coffees, First Light Single Origin and Renewal Blend, and partnered with the
Poetry Society of America
to commission two new poems to pair with them. Because, to us, coffee and words aren't so different: each of them spark light.
Details
The Coffees
First Light Single Origin Guatemala Atitlán La Voz
Notes of honey, nutmeg, and green apple
This Guatemalan coffee comes from one of our oldest producer relationships, the cooperative La Voz Que Clama en el Desierto. It is a densely sweet and balanced coffee, a gorgeous example of a classic Central American profile that makes a beautiful companion to Maya Phillips' original poem.
Renewal Blend
Notes of dark chocolate, brown sugar, and rose
This deeply satisfying blend combines two washed coffees from Colombia and Ethiopia in one rich and fortifying cup. No matter your preferred brew method, it is full-bodied and chocolaty, equally delicious with milk or unadorned. Tina Chang's original poem makes the experience all the richer.
The Poetry
Read poets Maya Phillips' and Tina Chang's original works, inspired by spring and in celebration of these limited-edition coffees,
here
. We're grateful to the poets and to the Poetry Society of America for their role in this project and for helping us bring new poetry to light.
Notes