Rwanda Rulindo Bushoki
Plum, hibiscus, caramel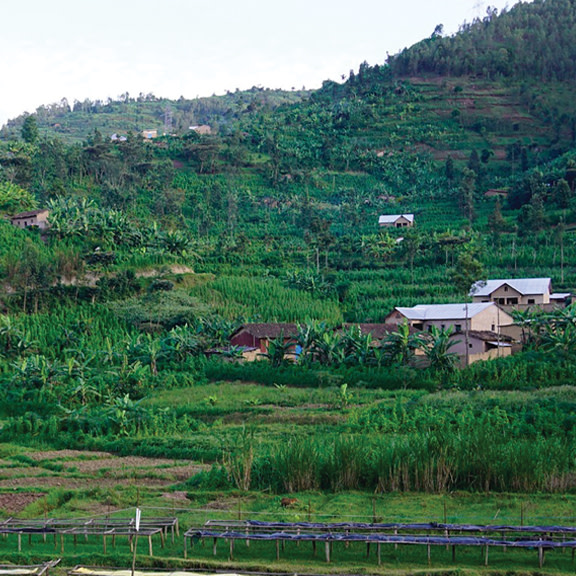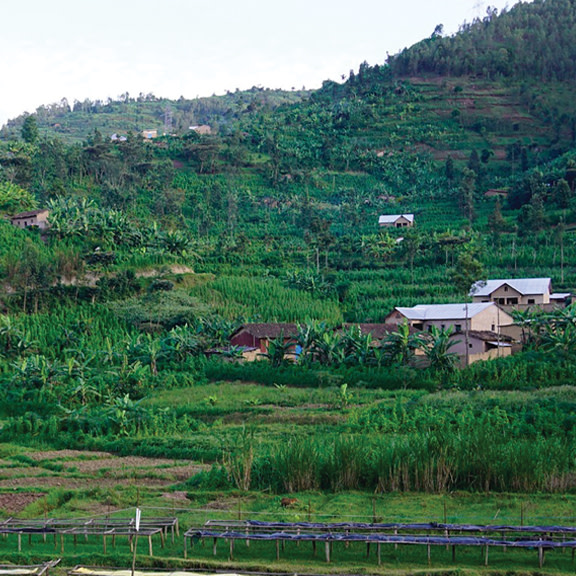 Roasts on Monday, May 17th
Roasts on Monday, May 17th
About This Coffee
Coffee from Rwanda's Bushoki Washing Station has been a Blue Bottle staple for several years. We love it for its consistent balance between gentle acidity, tropical fruit and stone fruit notes, and herbal complexity. This year's offering is especially notable for its clarity and surprising brightness in the cup—think hints of plum and hibiscus, with a caramel-like body.

The road heading north from Kigali to the Bushoki Washing Station sits high, exposing an impressive landscape of bright green hills textured with farms as far as you can see. In these hills, the station takes advantage of the ample groundwater to perfect its own take on Kenya-style processing, whereby coffee cherries undergo a long post-ferment soak. The well-orchestrated operation transforms ripe Bourbon into coffee that exemplifies the region's extraordinary potential.
Details
Region: Rulindo
Processing: Washed
Cultivars: Bourbon
Elevation: 1,800 meters

Notes
Our coffees go through a rigorous selection and quality-testing process, and we only share the coffees that have most captured our imaginations.
Each bag of Rwanda Rulindo Bushoki whole beans is shipped to you within

48 hours

of roasting.
Learn more about Perfectly Ground
All shipping emissions offset with investments in projects to reduce greenhouse gases.