Reg Barber Tamper
Tamp with the best of them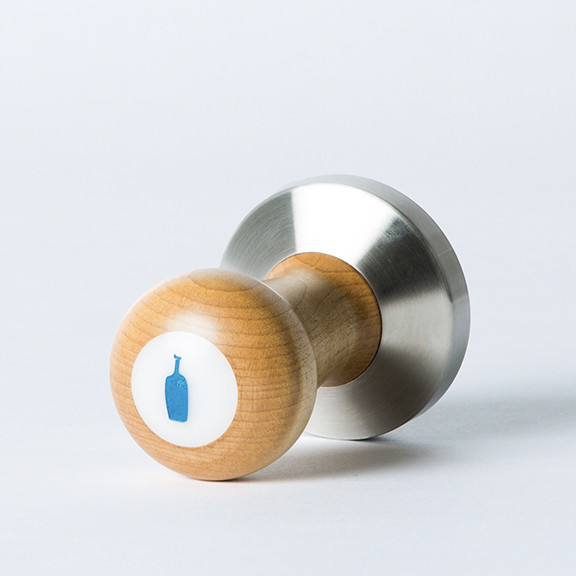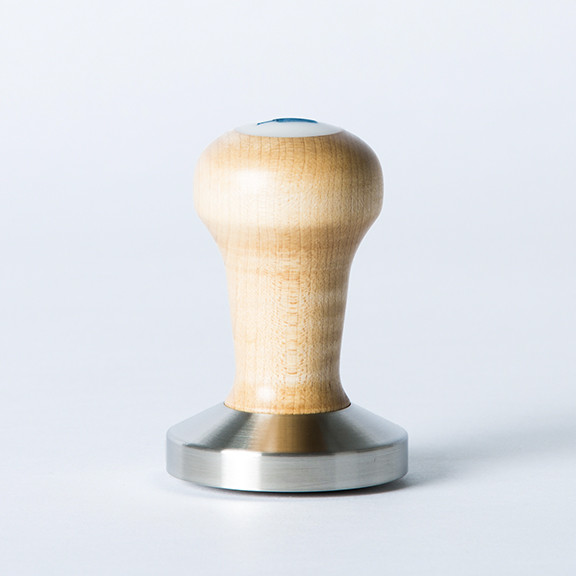 Currently Unavailable
WHEN WILL THIS BE AVAILABLE?
We can send you a message when this item is available again.
Thanks! We'll notify you when this item is back in stock.
About This Item
In most of our shops, the baristas gravitate to this beautiful tamper, made by the Canadian artisan Reg Barber. They fit all espresso machines that have a 58 mm. filter basket. If you are unsure what size the filter basket is in your home espresso machine, please check with the manufacturer. The handle is maple, the base is stainless steel, and there is a slight curve to the bottom, which helps minimize channeling. The Blue Bottle logo is tastefully embossed on the top.