Radiant Coffee Set
A tour of three incandescent East African coffees
LIMITED RELEASE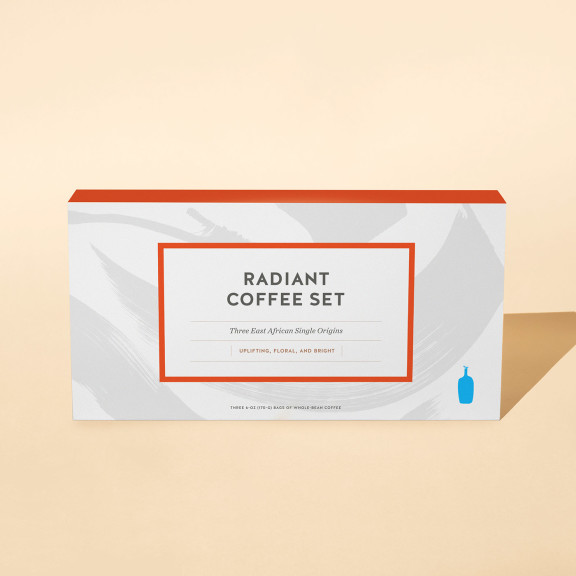 About This Item
Ethiopia and Kenya may border one another, but the coffees each country produces vary wildly. What they have in common is an unrivaled ability to display arabica's floral and fruity side. Ethiopia is coffee's birthplace, and the indigenous arabica that grows there produces single origins as varied as wildflowers plucked from a mountain field. A thousand miles south, on the slopes of Mt. Kenya, near-perfect natural conditions bring out a vivid brightness in cultivars that were first isolated by botanists working there a century ago. Together, these three single origins cross the span of arabica's floral range.
Ethiopia Gedeb METAD Chelbesa Natural
Heirloom indigenous arabica
Notes of blueberry, jasmine, and yuzu
Kenya Kiambu Handege
SL-28 and SL-34 cultivars
Notes of lavender, rose, and honey
Ethiopia Sidama Shantawene Natural
Heirloom indigenous arabica
Notes of dried strawberry, honey, and lemon zest
Details
Set contains three 6-ounce bags of whole-bean coffee.
Roasts and ships Tuesdays and Thursdays only. Our roasteries are closed on Thanksgiving Day.
Notes