Port of Mokha Coffee & Book Set
Taste the coffee that inspired Dave Eggers' newest book.
LIMITED RELEASE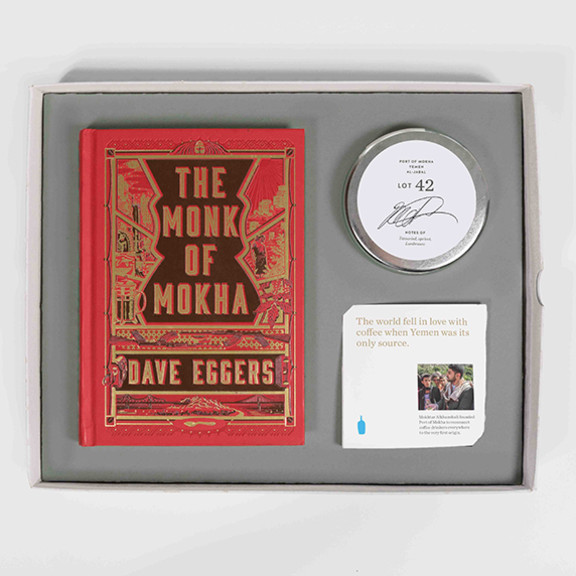 About This Item
Roasts and ships the first and third Tuesday of every month

When San Francisco native Mokhtar Alkhanshali tasted his first cup of single origin coffee in 2013, it ignited a passion that took him across the world to Yemen, where the drink known as qahwa has been enjoyed for hundreds of years. While journeying deep in his family's ancestral homeland, where coffee was first brewed in the 16th century, war broke out. With his eagerly anticipated The Monk of Mokha, Dave Eggers captures Mokhtar's death-defying return home (two suitcases of coffee in hand) and his mission to share Yemen's lost treasure—and the farmers who grow it—with the world.
Details
100g tin of Yemen Port of Mokha Al-Jabal Lot 42, signed by Mokhtar Alkhanshali
Signed copy of The Monk of Mokha by Dave Eggers
Limited edition of 500