Porlex Mini Stainless Steel Coffee Grinder
Perfect for grinding on the go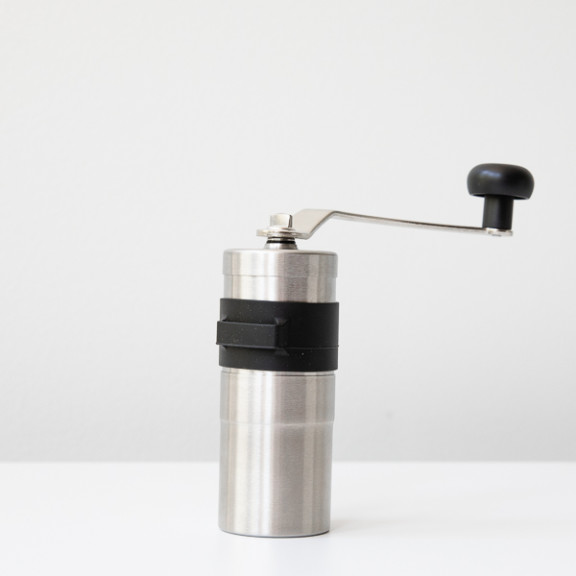 Currently Unavailable
WHEN WILL THIS BE AVAILABLE?
We can send you a message when this item is available again.
Thanks! We'll notify you when this item is back in stock.
About This Item
Popular with travelers, campers, and single-cup at-home brewers, the Porlex Mini Grinder gives you quality conical burr components in a tiny portable body.
Details
Porlex is a Japanese company that specializes in food grinders. This grinder is very well made with a well thought out design. This is one of the most compact, useful grinders on the market. The silicon allows you to have a firm grip on the cylinder while grinding. The handle comes off and you are able to store it alongside of your grinder when you are not using it. The grinders inner spring helps keep the grind consistent even when grinding for coarse brewing. The stainless steel body makes the grinder indestructible and static free. The ceramic, conical burrs are easy to clean, will last long, and will remain rust-free.