New Orleans–Style Iced Coffee Kit
Sweet, chicory-laden perfection in a glass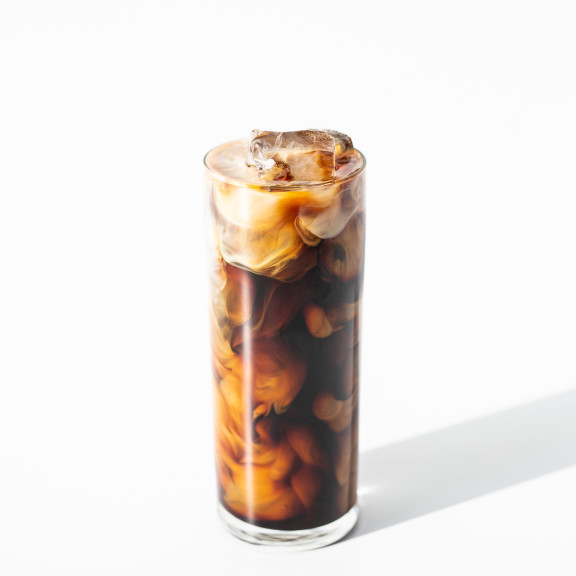 Order within 4 hours to roast and ship tomorrow
About This Coffee
New Orleans-style Iced Coffee is a sweet, creamy, decadent iced coffee that's cold-brewed with roasted chicory, then cut with whole milk and organic cane sugar.
Details
We love our nostalgic NOLA cartons, but there is a certain charm in making your own. So, may we present to you the best thing since fourth-grade science class? Your own coffee kit. We provide the coffee, roasted chicory, and a recipe to get you started. You add the milk, sugar, ice, and a little bit of time.
Notes
All of our blends (both the individual components and the blend itself) are tested weekly by our professional tasters to ensure quality and deliciousness.

For our whole bean coffee, 24 hours

is the maximum time that could possibly pass between roasting our coffee and shipping it to you. (It's usually even less.)
Cupping spoons and a practiced palate are the key instruments of our Quality Control team, who taste, evaluate, and refine our coffees every day.
Learn more about Perfectly Ground
All shipping emissions offset with investments in projects to reduce greenhouse gases.