Myanmar Shan State Shwe Chinthe
Date, cherry brandy, pineapple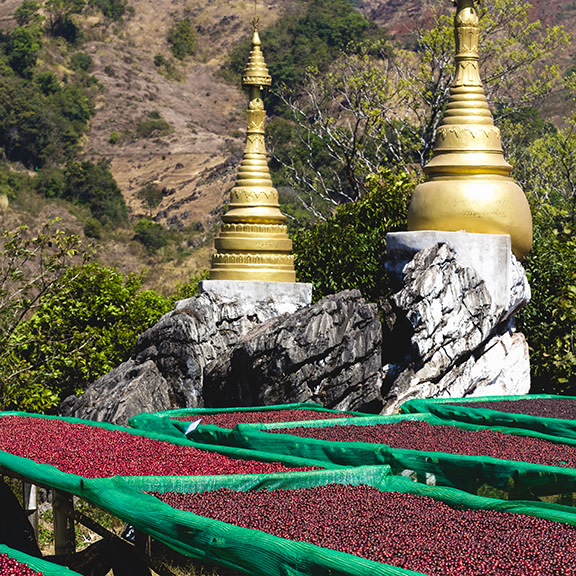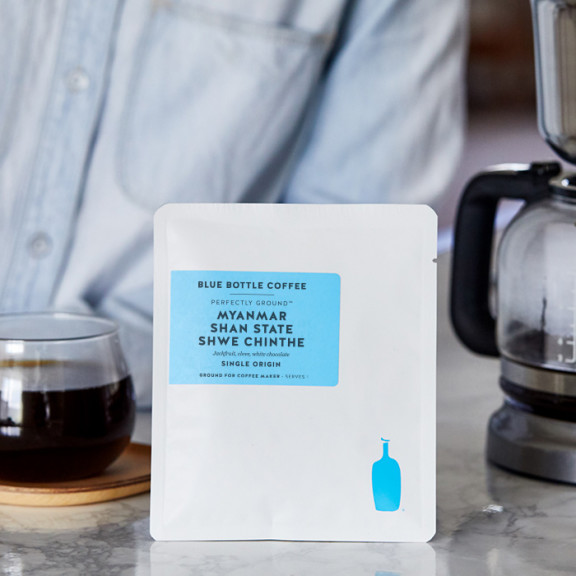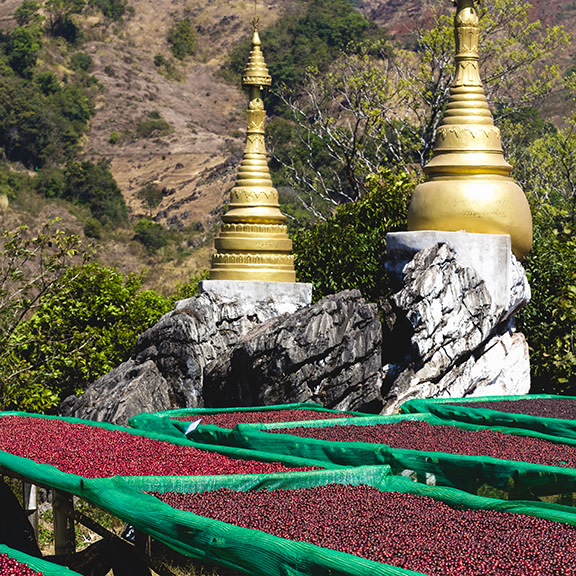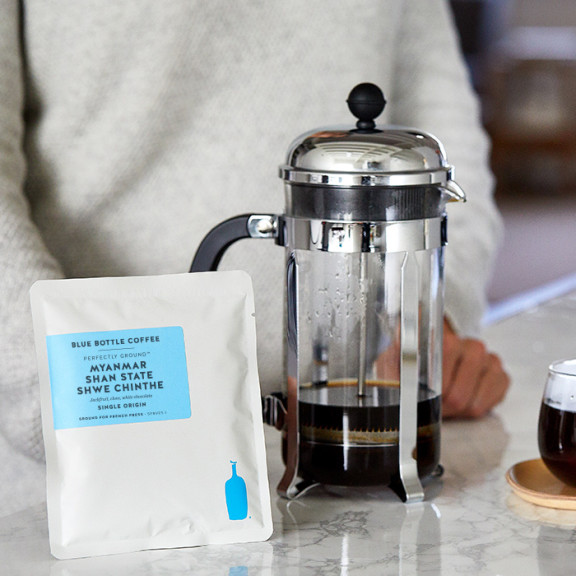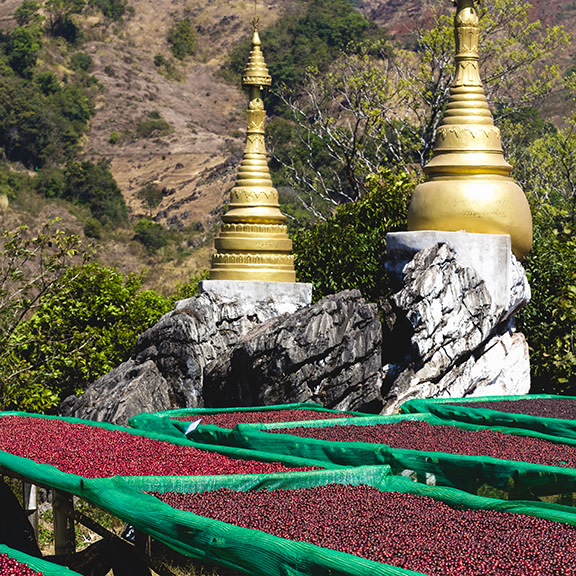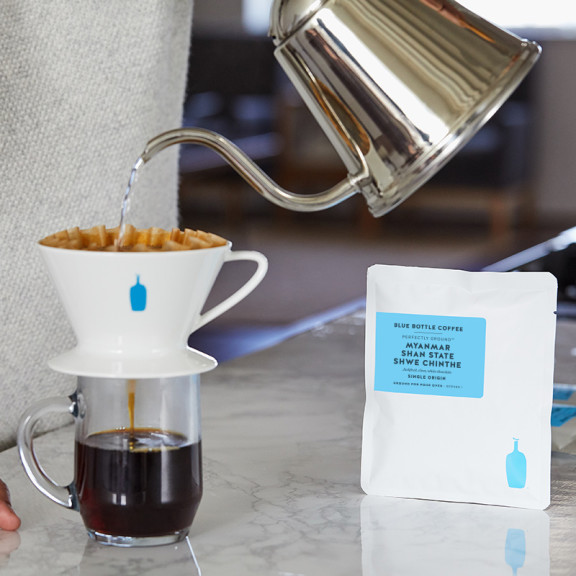 Ships in 1 to 2 business days
Ships in 1 to 2 business days
Currently Unavailable
WHEN WILL THIS BE AVAILABLE?
We can send you a message when this item is available again.
Thanks! We'll notify you when this item is back in stock.
About This Coffee
As soon as we tasted this natural-processed coffee grown by farmers in southern Shan State, we were certain that the world's newest specialty coffee origin was emerging before our eyes. Myanmar's coffee traditions are as old as Latin America's, but decades of political unrest and civil war have stymied economic growth. When the country began opening up to democratization a few years ago, farming communities began to work with organizations like Coffee Quality Project, revealing, quite unexpectedly, coffee that's as groundbreaking as it is delicious.

Shwe Chinthe combines harvests from four different communities to make a gently fruited coffee that's well suited for everyday drinking. A coffee like this one, which is named for the golden lions who stand guard over pagodas across Myanmar, reminds us of why we're in this game at all: to forge the tenuous connections between handcrafted coffee and its farmers, without whom such beauty simply could not exist.
Notes
Our coffees go through a rigorous selection and quality-testing process, and we only share the coffees that have most captured our imaginations.
Each bag of Myanmar Shan State Shwe Chinthe whole beans is shipped to you within

24 hours

of roasting from our Oakland roastery.
Learn more about Perfectly Ground