Kiyosumi Grey Cappuccino Cup and Saucer
For your espresso balanced with a short pour of velvety steamed milk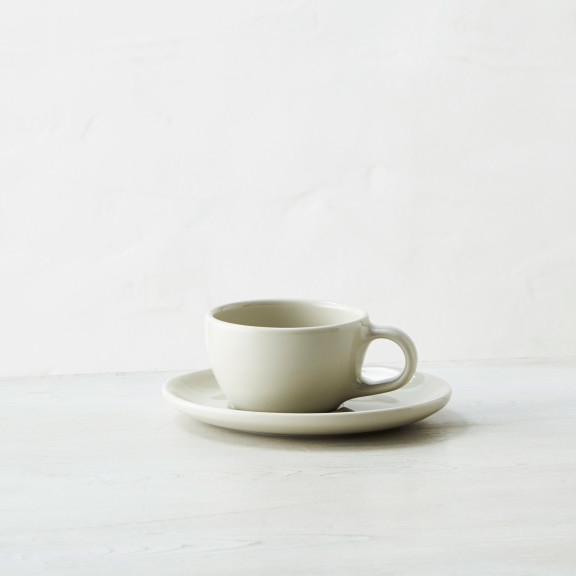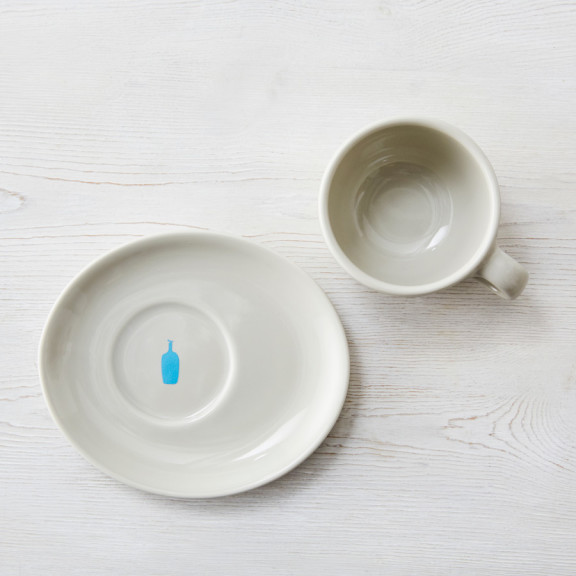 Ships in 1 to 2 business days
About This Item
We've long loved Japanese ceramic company Kinto's Topo line for its playful asymmetry and the way the off-centered saucers are so easy to hold with one hand. Inspired by the TOPO collection, designer Shin Azumi created ceramics just for Blue Bottle to use in our cafes. For the fifth anniversary of our first cafe opening in Japan, we created this limited-edition version in the subtle grey hue to match the exterior of our Tokyo flagship, the Kiyosumi Shirakawa Cafe.

The idea to hide the logo under the cup came from our founder, James Freeman, who believes in minimizing distractions as you enjoy your coffee. We appreciate the moment of delight it brings every time you pick up your cup to take a sip.

The cups and saucers are manufactured in Tajimi City, Gifu Prefecture, famous for producing Mino ware as far back as 1,300 years ago. Each one is lovingly crafted and then the logos are hand-pasted on them one by one.
Details
Made in Japan by Kinto
Volume: 5.5 fl oz (165 ml)
Porcelain
Microwave-safe
Dishwasher-safe
Avoid abrasive sponges to prevent scratching the glaze
Notes