Kenya Nyeri Mutwewathi Peaberry
Nectarine, Vanilla, Pineapple
LIMITED RELEASE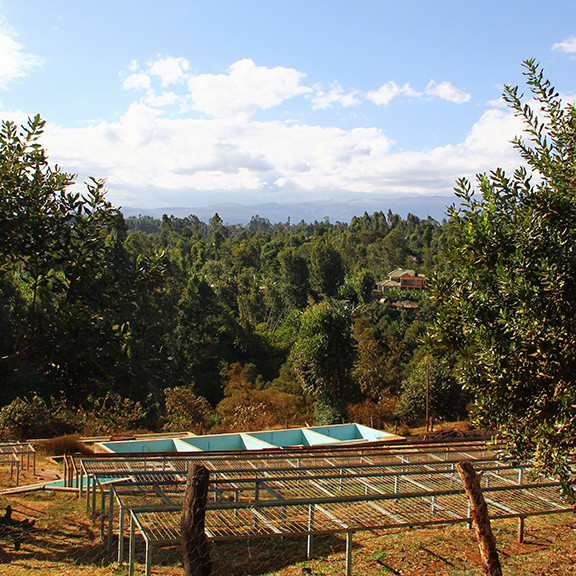 LIMITED RELEASE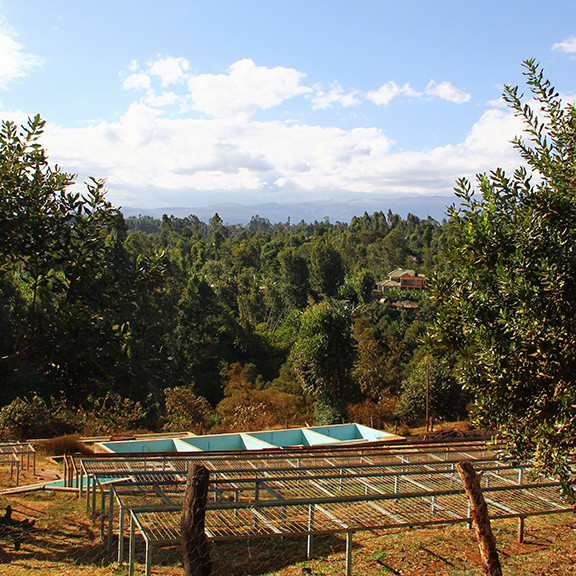 About This Coffee
"When we cup coffees from Kenya, this is what we want—beautiful balance between tropical sweetness and juicy acidity along with a silky texture. Even better, it comes from a Fair Trade Certified producer, the Mutwewathi Factory. If you're looking for a bright, shiny coffee, this is the one." —Carly Getz, Green Coffee Specialist Like magnetic north, Nyeri County exerts a gravitational pull on us each year, and we strive to carry coffee from there whenever possible. There, fertile volcanic loam is the color of adobe and misty highland air gives way to burning hot sun. Natural water sources abound, and many producers use the closest river or spring for the Kenya-style wet processing that relies upon an additional post-fermentation soak to render exceptionally clear flavors in the resulting coffee. With the nimble help of our exporter in Nairobi, we were able to taste and fall head over heels for this stunning peaberry lot from Mutwewathi Factory, a producer with more than 400 farmer members. The coffee stood out on the cupping table for its gorgeous tropical fruit notes, bright citrusy acidity, and luscious mouthfeel. It's an easy coffee to love.
Notes
Our coffees go through a rigorous selection and quality-testing process, and we only share the coffees that have most captured our imaginations.
Each bag of Kenya Nyeri Mutwewathi Peaberry whole beans is shipped to you within

24 hours

of roasting.
Learn more about Perfectly Ground
All shipping emissions offset with investments in projects to reduce greenhouse gases.