High Line Tote
Loves afternoon coffee and city strolls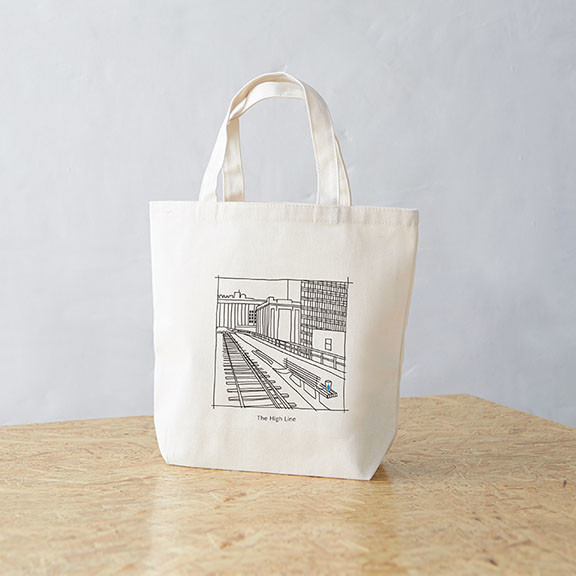 Currently Unavailable
WHEN WILL THIS BE AVAILABLE?
We can send you a message when this item is available again.
Thanks! We'll notify you when this item is back in stock.
About This Item
These 100 percent organic cotton totes are made in the U.S. and printed and sewn in San Francisco. Illustrated by our production artist, Michelle Ott, this particular tote celebrates our seasonal outdoor kiosk serving sojourners, soulmates, and artists as they stroll along the aerial park suspended above Manhattan's West Side.

Dimensions are 16.5" wide by 17" tall by 6" deep.