Hario Skerton Hand Mill
You can finally grind on the go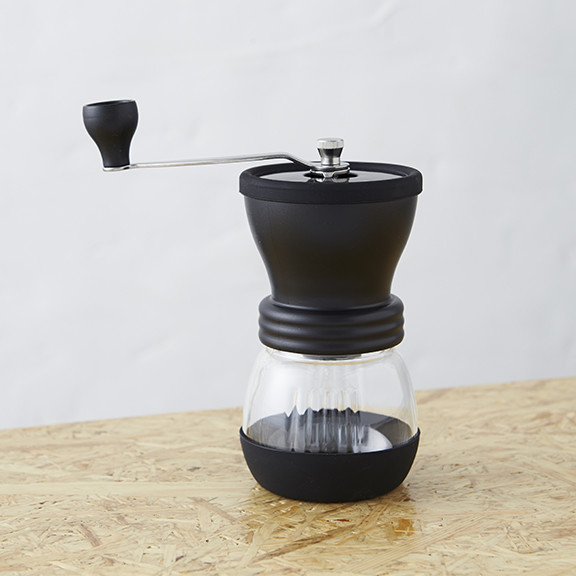 Currently Unavailable
WHEN WILL THIS BE AVAILABLE?
We can send you a message when this item is available again.
Thanks! We'll notify you when this item is back in stock.
About This Item
This remarkable grinder is made by Hario and features ultra-sharp ceramic conical burrs. The burrs are adjustable, and lock into place when you've found that sweet spot, grind-wise. There is no motor, so you have to work a little harder. But the quality of the grind is unsurpassed by grinders that cost ten times as much. The perfect grinder for traveling. Just fine staying at home, too.