Hario Nel Drip Spare Hoop and Filter
Spare hoop and filter for your Hario Nel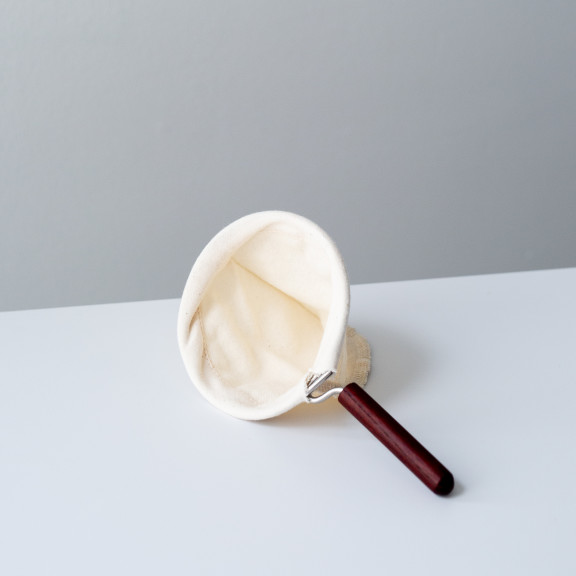 Ships out in 1 to 3 business days
About This Item
Perhaps you're interested in nel drip but don't want to add another carafe to your life? This set has all you need to filter coffee in the nel drip style, plus three spare flannel filters. Hoop is the same. Filter is the same. Hario-made. A modest amount of maintenance is necessary to keep the filters producing clean coffee.
Details
Manufactured and designed by Hario in Japan.
Wooden handle, stainless steel ring, and cloth filter.
240 ml size.

Care instructions from Hario:
Wash a new filter by hand before first use. Or boil a new cloth filter. Soak boiled cloth filter in the water, then wring tightly before use.
After uses, remove the cloth filter from the ring and wash. Soak the cloth filter in the water in the refrigerator. Please change the water sometimes.
Do not allow the filter to dry. Otherwise it will acquire an unpleasant taste.
Notes