Hario Nel Drip Set
A wood-adorned contraption for a viscous, focused cup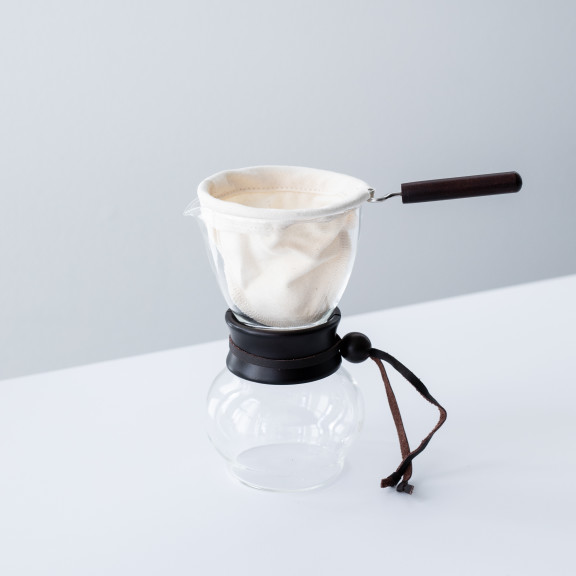 Currently Unavailable
WHEN WILL THIS BE AVAILABLE?
We can send you a message when this item is available again.
Thanks! We'll notify you when this item is back in stock.
About This Item
The wood-neck nel drip brews a coffee that is as clean as the Chemex, but denser and more viscous. Coffee from a nel is thick, focused and incredibly sweet – texturally reminiscent of mulled wine. It's quite moody and fragile, too: Water that's too hot, a hurried pour, or even an offhand remark might wither its complexity.