Hario Cold Brew Bottle
Add coffee, water, and time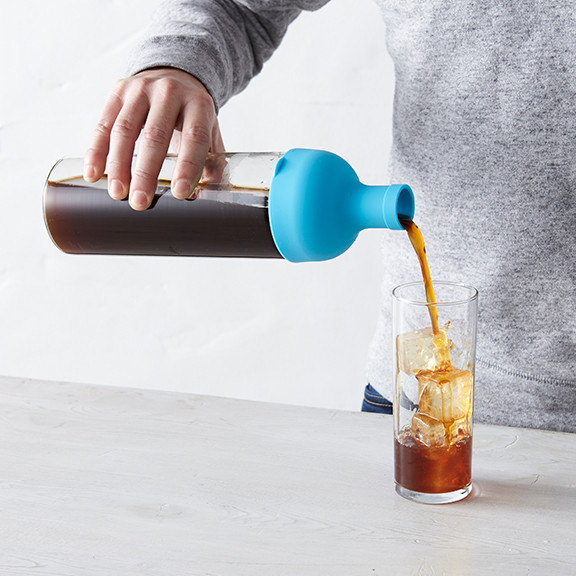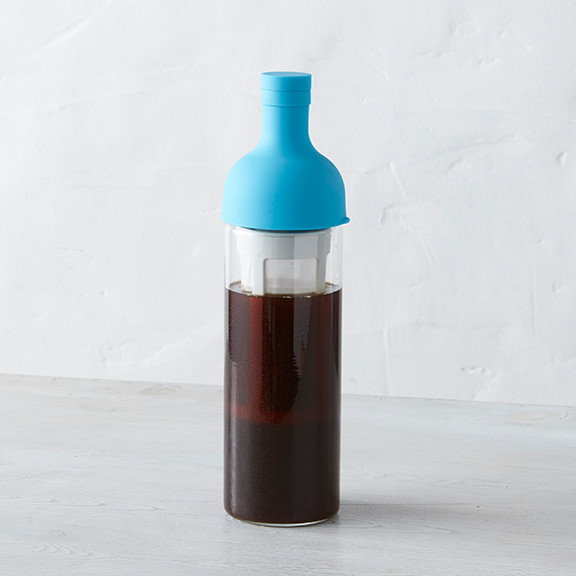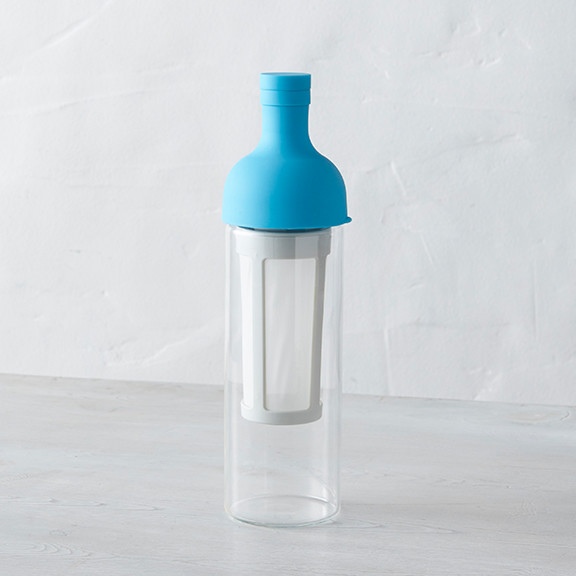 Currently Unavailable
WHEN WILL THIS BE AVAILABLE?
We can send you a message when this item is available again.
Thanks! We'll notify you when this item is back in stock.
About This Item
Our Cold Brew Bottle is a sensible and elegant tool for making cold-brewed coffee at home. Designed in collaboration with the Japanese company Hario, this glass bottle with a built-in filter is a bestseller with our Tokyo guests. Simply add ground coffee (we recommend Three Africas) and clean water, let it sit for eight hours in the refrigerator, and then pour yourself a glass of cold brew directly from the spout. It's time, captured in a bottle, and turned into delicious coffee.
Details
Materials: Glass, Silicone Rubber, Polypropylene, Polyester

Capacity: 750 ml (makes about 590 ml of cold brew)

Dishwasher-safe