Fellow Ode Grinder
A next-level home grinder for brewed coffee, now in two colors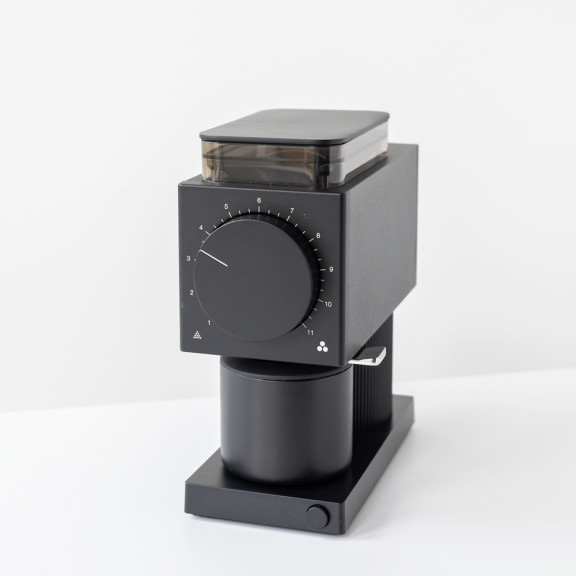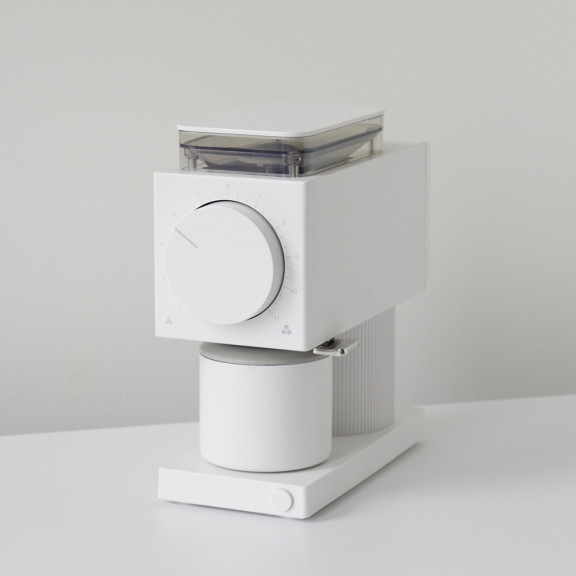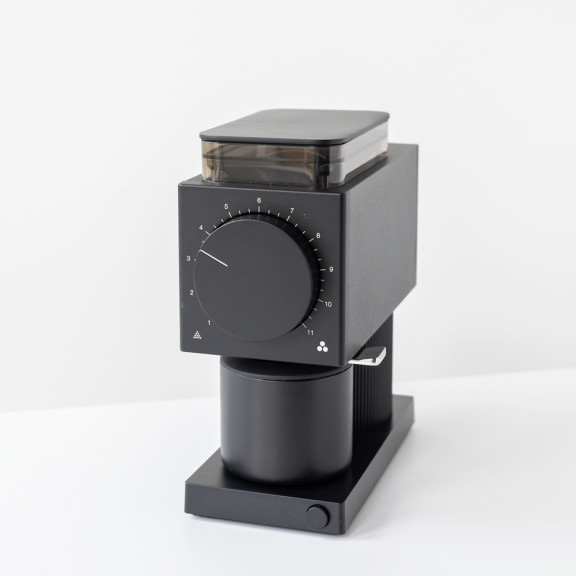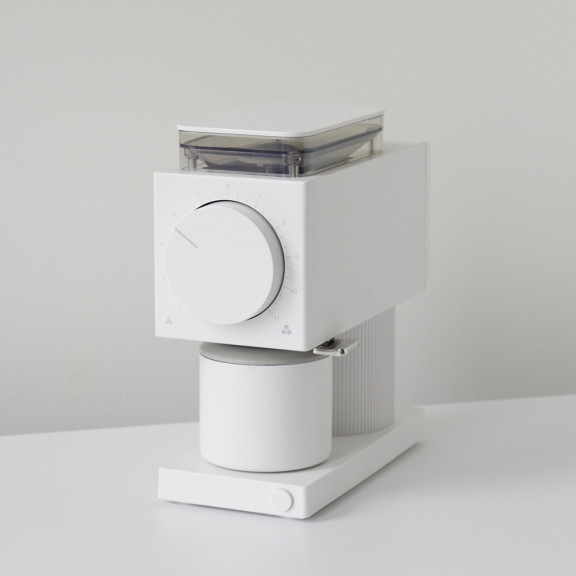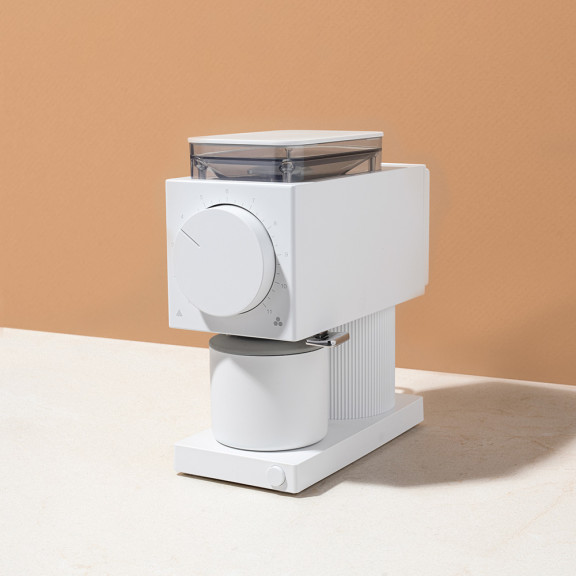 Ships out in 1 to 3 business days
Ships out in 1 to 3 business days
About This Item
Because you all loved our Ode Grinder in classic black, we bring you an exclusive new edition in fresh, clean white. The Ode brings together the power and precision of a cafe-quality grinder with a sleek footprint designed for the home. Fellow designed it specifically to grind predictable and precise particle size for brewed coffee methods, like pour over, French press, and cold brew.

The grinder has 64-mm professional-grade flat stainless steel burrs, which are larger and heavier than most. These burrs decrease grind time while increasing grind consistency. The 31 different grind settings allow you to dial in your brew precisely, while the noise-reduction technology makes the grinder remarkably quiet. To prevent the degradation that happens to coffee when it's stored in a large hopper at home, they simply removed it, instead swapping in a single-dose load bin. (Bonus: the machine takes up even less space this way.)

Fellow also brought its knack for creating satisfying design details to the Ode. For example, a magnetic catch for the grounds snaps perfectly into alignment while a high-force knocker ejects any remaining ground coffee from the machine into the catch, which keeps the machine clean.
Details
Choose white or black
64-mm professional-grade flat stainless steel burrs
31 different grind settings
Designed for brewed coffee, not espresso
This grinder is 120 volts, which is only compatible with electrical outlets in the US and Canada
9.4" x 4.2" x 9.5"
Notes