Experimental Set
For the renegade who's always one step ahead
LIMITED RELEASE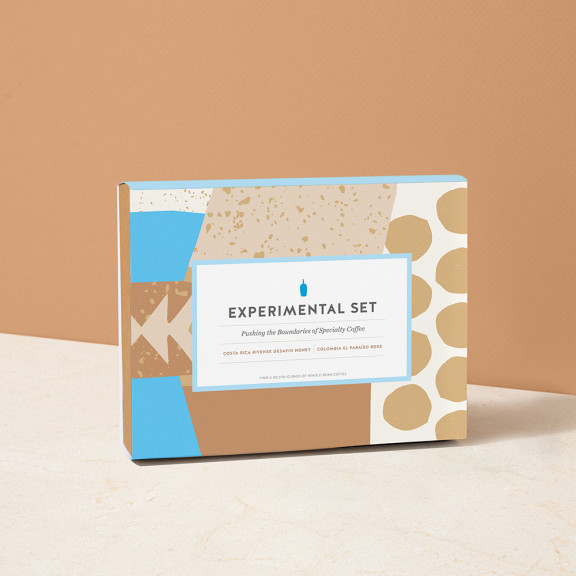 Ships out in 1 to 3 business days
About This Item
Our experimental single origins are a glimpse into the future of specialty coffee. These producers are at the forefront of experimental processing, breaking molds and trying innovative ways to create more expressive and artistic coffees.
The producers at Rivense draw out the fermentation time of Costa Rica Rivense Desafio Honey during honey processing by drying the coffee beans in thick layers. This propagates a beautiful balance between sweetness and brightness that shows through in tropical notes of pineapple and kiwi.
Colombia El Paraíso Rose, however, takes on floral and fruity qualities when processed through the ECO-Enigma. This new processing tool was created by Diego Bermudez of El Paraíso to allow for incredibly accurate control over timing and temperature. Our team was stunned by the wild flavor profile of this coffee, with a fruity sweetness so intense we liken it to hard candy and a virtuosic array of floral and tropical notes.
Costa Rica Rivense Desafio Honey
Notes of pineapple, kiwi, and brown sugar
Colombia El Paraíso Rose
Notes of rosehips, raspberry, and dried strawberry
Details
Set contains two 6 oz bags of whole-bean coffee
Roasts on Thursdays only
Notes