Exceedingly Rare Gesha Set
Two Guatemala El Injerto Geshas: washed and natural
LIMITED RELEASE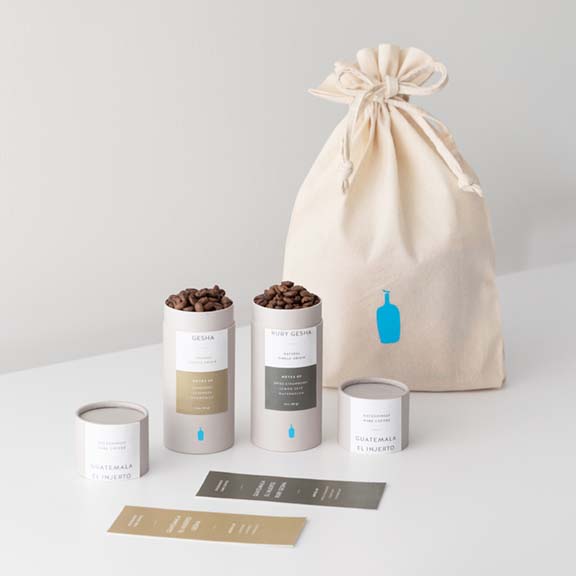 About This Item
Many coffee lovers know the story of Gesha: the heirloom variety ignited a craze in 2004 when it won the Best of Panama auction with its extraordinary perfume and kaleidoscopic flavors. Named for its native Ethiopia region, Gesha is famously finicky, requiring not just rich soil and breathtaking elevation, but, it seems, a sprinkling of fairy dust too. Despite thousands of farms attempting to replicate that initial success, only a handful have succeeded; El Injerto in Huehuetenango, Guatemala, is one of them.

Bordering the vertiginous mountain range known as Sierra de los Cuchumatanes, El Injerto is the farm of any good coffee buyer's dreams. Its extraordinary microlots routinely garner top prizes, and its ambitious environmental agenda leaves no aspect of coffee production off the hook. From achieving carbon neutrality to becoming Rainforest Alliance Certified, El Injerto proves that a coffee can only be as good as the land where it's grown. Such a powerhouse gets to choose its buyers, not the other way around. We feel lucky to share not just one extraordinary Gesha from El Injerto, but two: an exceptionally fragrant washed Gesha descended from that original Panama prizewinner and a natural-processed Gesha that's redolent with fruit.
Details
Roasts and ships weekly on Thursday.
Two 85-g selections of whole-bean coffee: