The Durable Basic
Suited up and ready for travel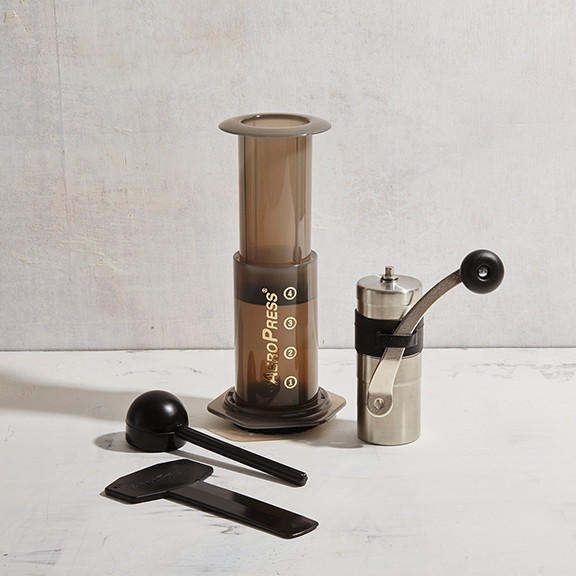 Currently Unavailable
WHEN WILL THIS BE AVAILABLE?
We can send you a message when this item is available again.
Thanks! We'll notify you when this item is back in stock.
About This Item
A space-age contraption with gravity-defying aspirations, the AeroPress was invented by Aerobie just 38 miles from our Oakland roastery. Aerobie is responsible for creating the long-flying "superdisc" that broke Guiness World Records when it flew 1,333 feet. (Take that, frisbee!) The same mastery of aerodynamics comes into play here, with this peculiar a device for brewing coffee. Eminently portable, AeroPress delivers a cup of coffee that soars with focus and depth. With the Porlex Mini-Grinder as AeroPress's level-headed and utilitarian counterpart, nothing can stop you on your way to expert brewing on the fly. Nothing at all.
Details
High-flying kit includes:
AeroPress
Porlex Mini-Grinder