Drip Coffee Tote Set
A great introduction to drip coffee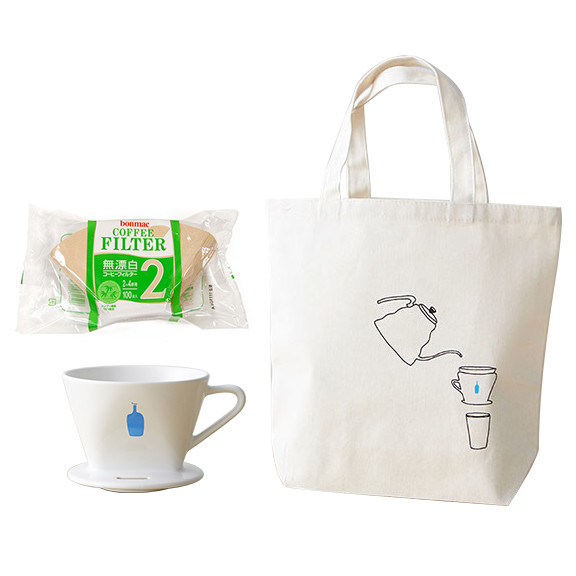 Currently Unavailable
WHEN WILL THIS BE AVAILABLE?
We can send you a message when this item is available again.
Thanks! We'll notify you when this item is back in stock.
About This Item
An excellent introduction to brewing drip coffee at home, this set includes a dripper tote, a ceramic Bonmac dripper, and a package of Bonmac #2 filters. For detailed brewing instructions, please visit our brew guides page.