Costa Rica Coffee Set
Three Honey-Processed Single Origins
LIMITED RELEASE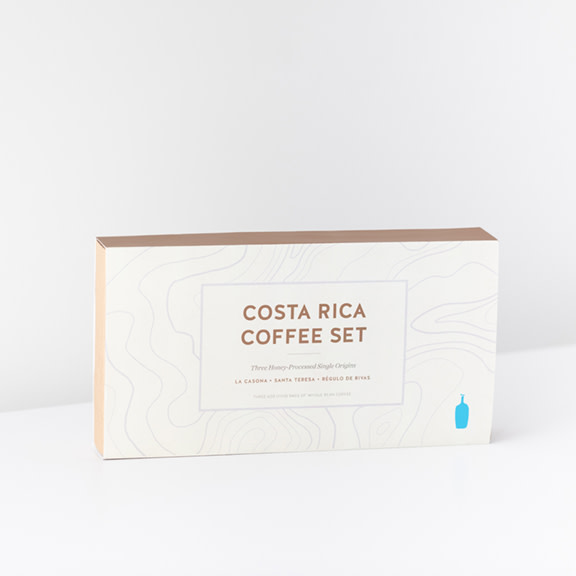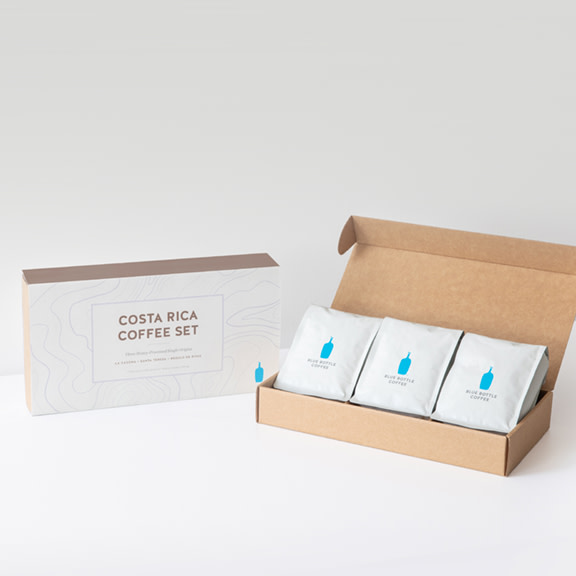 About This Item
In recent years, Costa Rica's coffees have gone from likeable to head-turning. The best coffee farmers there are artisans as much as agronomists. Their mastery of a honey-processing allows them to calibrate how much coffee cherry remains on the seed as it dries. A factor as influential as a painter's palette, the degree of fruit determines the taste of the finished coffee.

From a white honey, where most of the cherry was scrubbed from the seed, to a black honey, where most of it remains intact, these three single origins showcase honey processing's kaleidoscopic effects.
Details
Roasts and ships weekly on Tuesdays and Thursdays.
Three 6-ounce bags of whole-bean coffee.
Costa Rica Brunca Régulo de Rivas
Costa Rica Tarrazú La Casona
Costa Rica Tarrazu Santa Teresa