Colombia Bilbao Los Vascos
Black Cherry, Rosemary, Milk Chocolate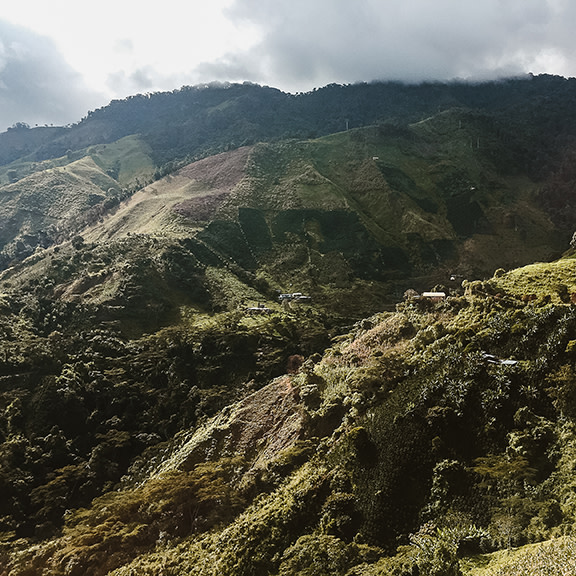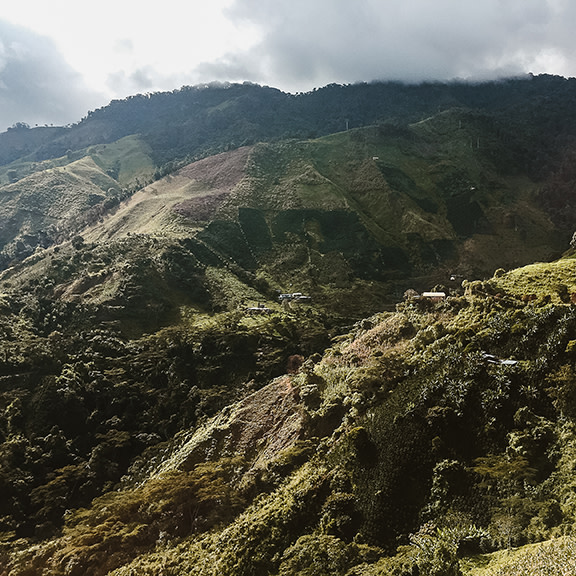 Roasts on Monday, July 26th
Roasts on Monday, July 26th
About This Coffee
Get to know one of the coffees behind our Hayes Valley espresso and our cold brew single origin cans. Roasted lighter for this single origin release, complex herbal notes and bright acidity come to the forefront alongside a delicious caramelized sugar sweetness. It's elegant and snappy in the cup, thanks to the Caturra cultivar, which is known for yielding a delicately fruited coffee.
Because of our long, deep relationship with Los Vascos, we delivered a thousand PPE masks to farmers last year, enough to last through harvest.
Read more on our blog.
Details
Region: Bilbao
Processing: Fully Washed
Cultivar: Caturra, Castillo, Colombia, Bourbon
Elevation: 1,600 - 1,900 meters

Notes
Our coffees go through a rigorous selection and quality-testing process, and we only share the coffees that have most captured our imaginations.
Each bag of Colombia Bilbao Los Vascos whole beans is shipped to you within

48 hours

of roasting.
Learn more about Perfectly Ground
All shipping emissions offset with investments in projects to reduce greenhouse gases.