Coffee Essentials Kit x Fellow Stagg™ Mini Pour-Over Kettle
Everything you need to make delicious pour-over coffee at home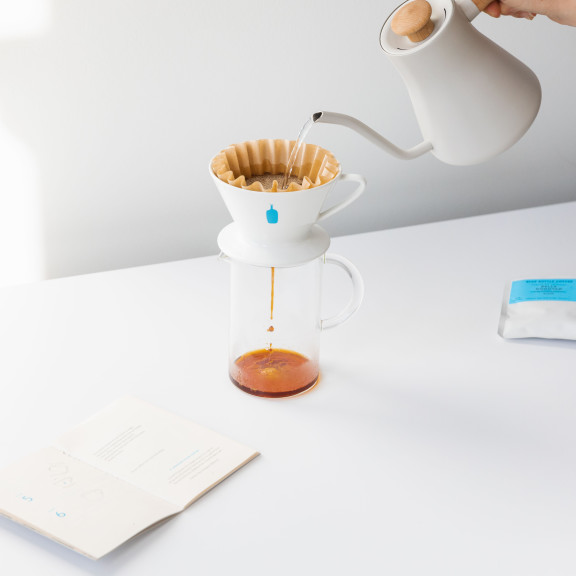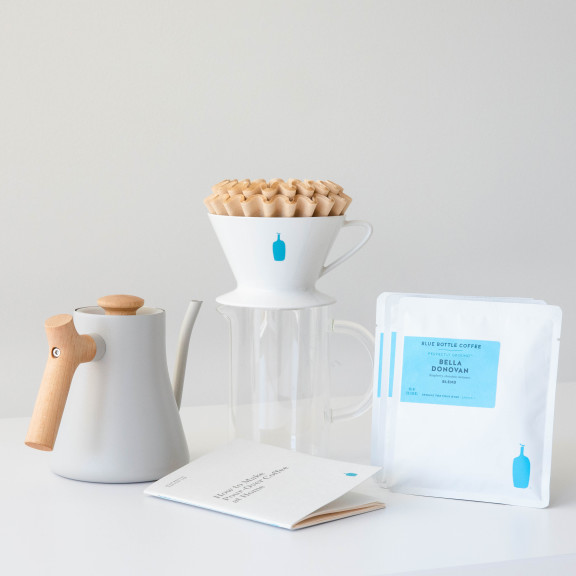 Currently Unavailable
WHEN WILL THIS BE AVAILABLE?
We can send you a message when this item is available again.
Thanks! We'll notify you when this item is back in stock.
About This Item
If our easy-to-use (and easy-to-gift) Coffee Essentials Kit is like a well-packed suitcase, the Stagg™ Mini Pour-Over Kettle is like a one-way ticket to a tropical island: Each is lovely to have on its own, but there's no denying how wonderfully they go together.

Complete with our custom Dripper, filters, Coffee Carafe, Holiday Blend Coffee, and our exclusive Pour-Over Brew Guide, this Kit comes with everything you need to make delicious pour-over coffee. Want to level up your technique? With its precision-pour spout, the Stagg™ Mini Pour-Over Kettle gives you total control over your pour-over ritual, allowing you to create a cup that matches your instrument in elegance and beauty.
Details