Classic Blend Granola with Your Choice of Spring Poetry Coffee
An exclusive coffee and granola set to celebrate the flavors of spring.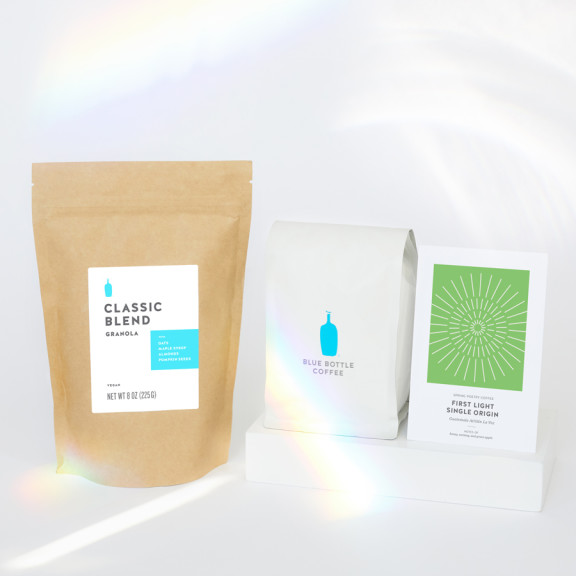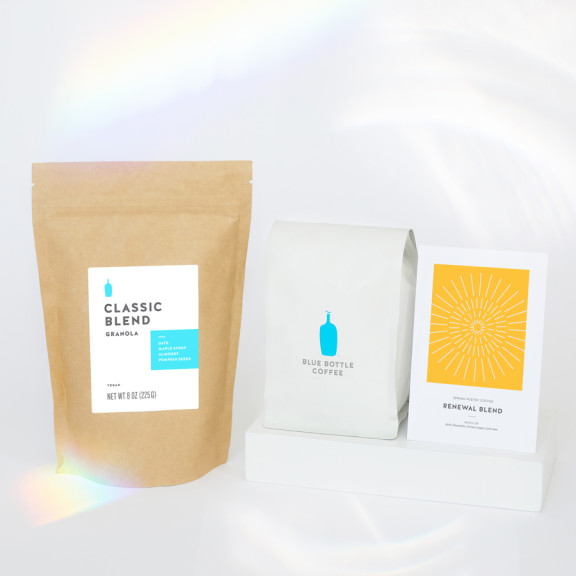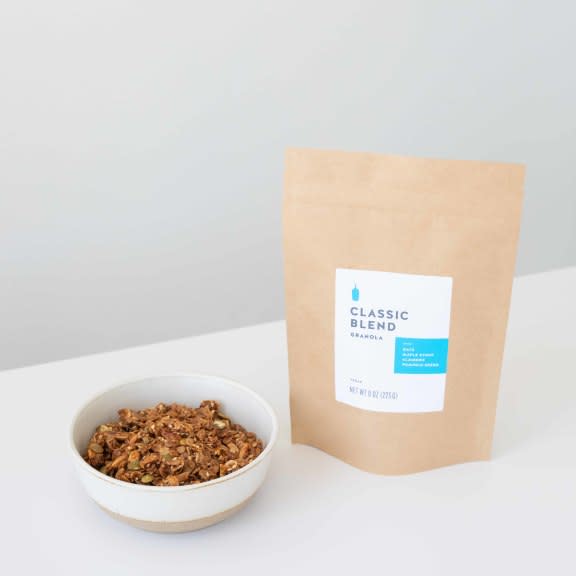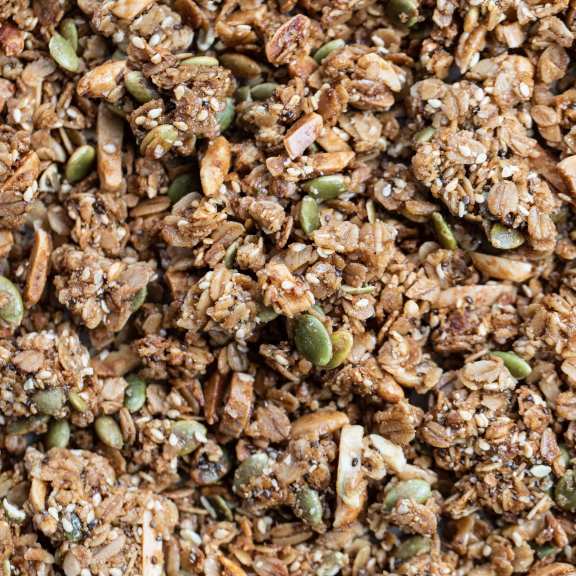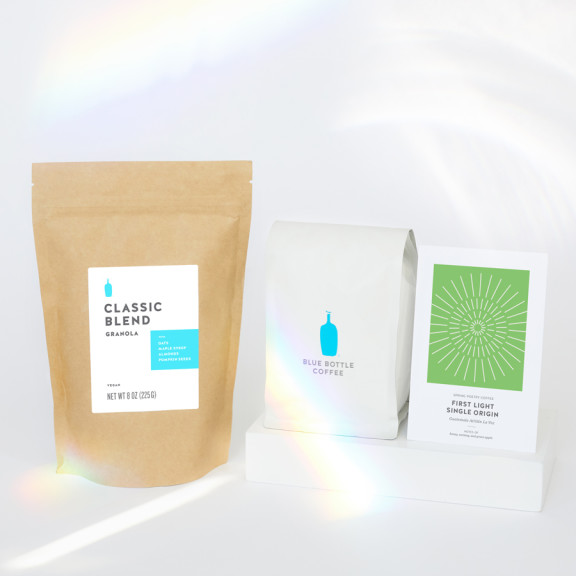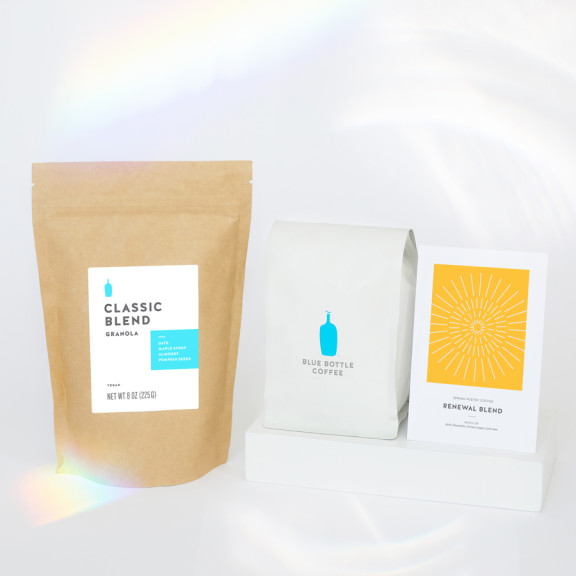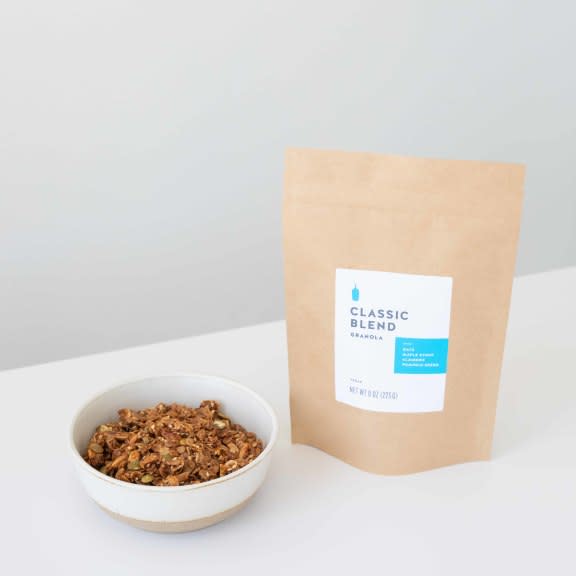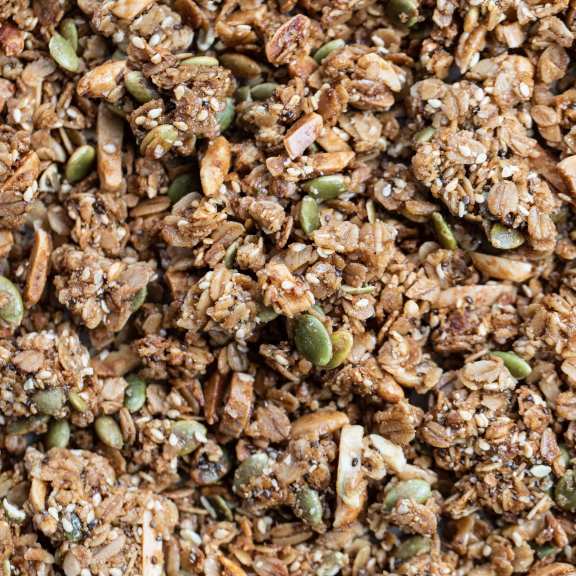 Ships in 1 to 2 business days
Ships in 1 to 2 business days
About This Item
Our limited-edition set features coffee and granola elevated to new heights.

To celebrate the release of our Spring Poetry Coffees, we're offering this exclusive coffee and granola set. For yourself or someone else, this small package delivers the sweetest gift of all—easy, breezy mornings.

We bake our Classic Granola slowly with warm spices and both maple syrup and brown sugar, so it tastes richer, with a more satisfying crunch than any other granola we've ever tried. For our whole-bean Spring Poetry Coffees, you can select the honey-sweet First Light Single Origin or the richer Renewal Blend.

Try the granola Blue Bottle cafe style, with steamed milk. You can also enjoy it over yogurt or as a snack on its own. Either way, try it with a cup of Spring Poetry coffee on the side.
Details
Set contains one 12-ounce bag of whole-bean coffee and one 8-ounce bag granola.
Granola is vegan.
Granola is made at a facility that contains milk, eggs, soy, wheat, nuts, and sesame seeds.
Notes