Chemex 6-Cup Filters
The best filters for your 6-Cup Chemex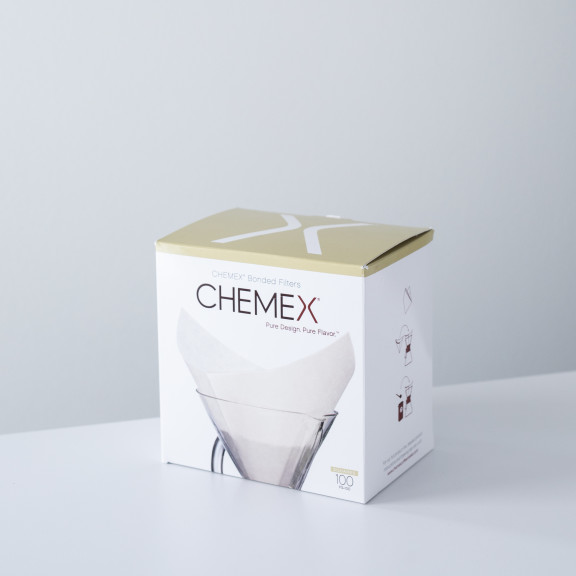 Currently Unavailable
WHEN WILL THIS BE AVAILABLE?
We can send you a message when this item is available again.
Thanks! We'll notify you when this item is back in stock.
About This Item
This is a dispenser pack of (100) Chemex FS-100 Bonded Filter Squares. These filters will work and are designed for all sizes and styles of Chemex Coffee Brewers, particularly the 6-Cup brewer also available in our store.
Details
100 Chemex Bonded coffee filters, bleached Prefolded into conical shape for maximum flavor extraction Designed to fit all Chemex coffeemakers (except CM-1, pint size model) Absorbent special fibers for quality Fits most other conical filter coffeemakers
Notes