Chemex 6-Cup Filters
The best filters for your 6-Cup Chemex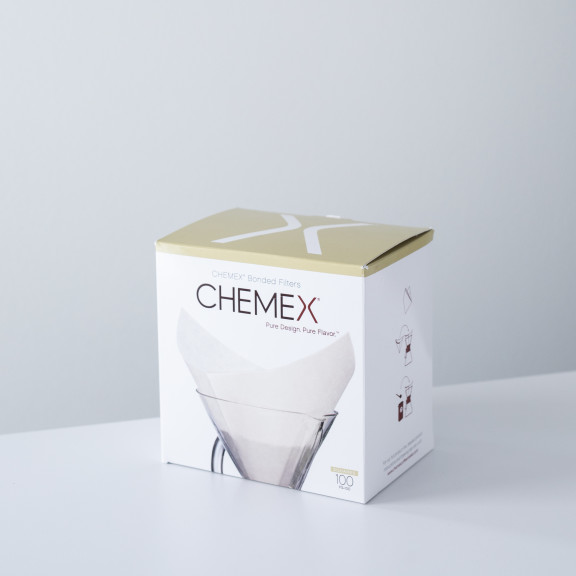 Coming Soon
We will be in touch as soon as this item is available.
Thanks! We'll notify you when this item is back in stock.
About This Item
This is a dispenser pack of (100) Chemex FS-100 Bonded Filter Squares. These filters will work and are designed for all sizes and styles of Chemex Coffee Brewers, particularly the 6-Cup brewer also available in our store.
Find the original circle filters
here
Details
100 Chemex Bonded coffee filters, bleached
Prefolded into conical shape for maximum flavor extraction
Designed to fit all Chemex coffeemakers (except CM-1, pint size model)
Absorbent special fibers for quality
Fits most other conical filter coffeemakers
Notes