Chemex 3-Cup
Sophisticated, charming, and fit for a crowd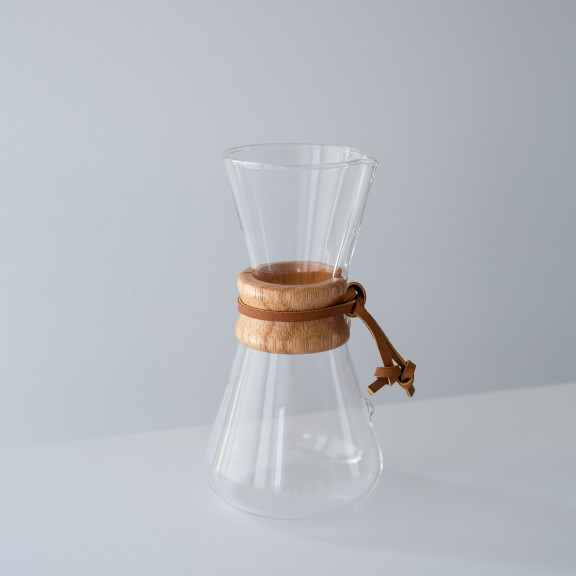 Coming Soon
We will be in touch as soon as this item is available.
Thanks! We'll notify you when this item is back in stock.
About This Item
The Chemex is a simple, elegant machine for making a simple, elegant brewed coffee. Technique-wise, it's quite a bit like pour-over coffee. Using the Chemex pot, filter, and (of course) good technique, you can craft an intensely fragrant, clean, and multifaceted cup.
Details
Includes a polished wood collar with leather tie.

Does not include filters.
Notes