Bodum Chambord 17oz French Press
Sure-footed press for expert immersion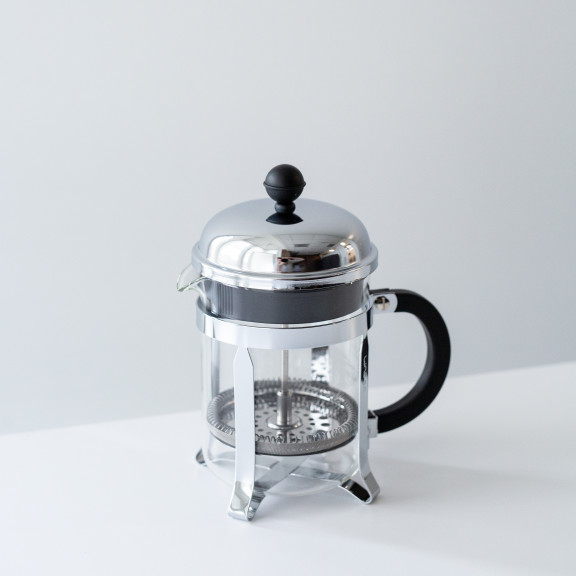 Currently Unavailable
WHEN WILL THIS BE AVAILABLE?
We can send you a message when this item is available again.
Thanks! We'll notify you when this item is back in stock.
About This Item
This excellent single-person French press from Bodum includes chrome feet, black bakelite plastic knob and handle, and special Bodum-designed insulated lid. This three-tasse design has better heat retention than the skinny three-tasse size.