Blue Bottle x Cody Hudson Holiday Mug
Our classic Claska design with limited-edition holiday artwork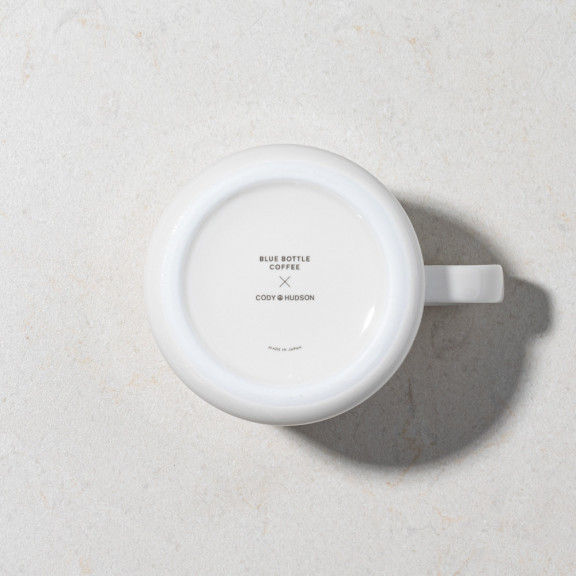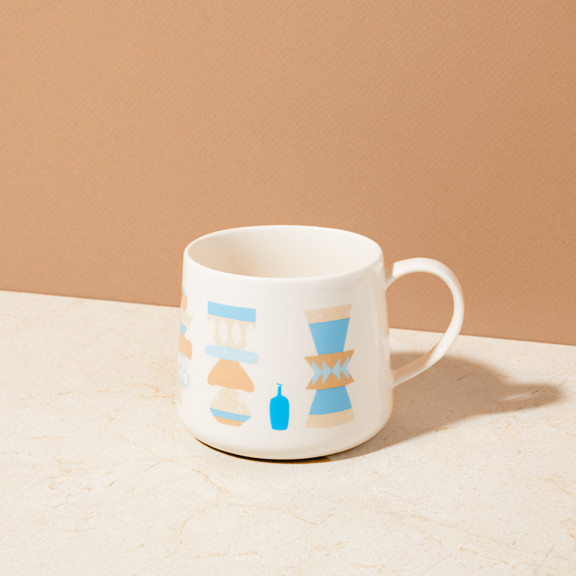 Ships out in 1 to 3 business days
About This Item
Our limited-edition holiday mugs feature Chicago artist Cody Hudson's modern take on the season. His contemporary, melodic artwork, made from loosely abstract hand-cut shapes, beautifully complements the elegant design of our favorite Claska mug.

Cody's imaginative process works closely with the senses as he takes inspiration from the external world and filters it through his own internal reflection to create an emotional interpretation of the world around us. In this collaboration, you will recognize elements from your own morning coffee routine—the deep V of a dripper or a smooth curve of a hand grinder—transformed into rhythmic repetitive shapes that interact with each other to create something wholly new.

Add to your collection or gift this bright look at the holiday season.
Details
12 oz
Made in Japan by Claska
Material: Porcelain
Color: White with design in shades of blue and tan
Dishwasher and microwave safe
Notes