Blue Bottle Coffee x The Weaving Mill Picnic Blanket
An endlessly useful limited-edition blanket and carrying bag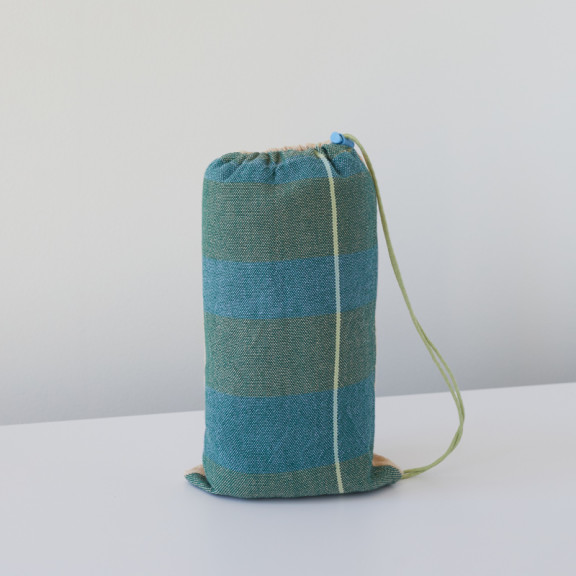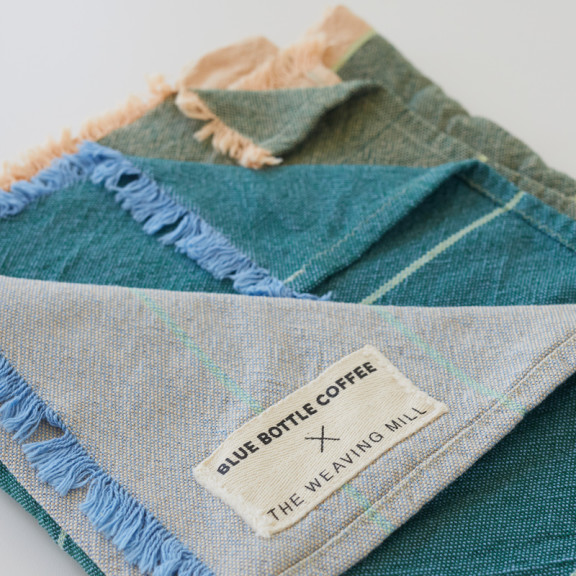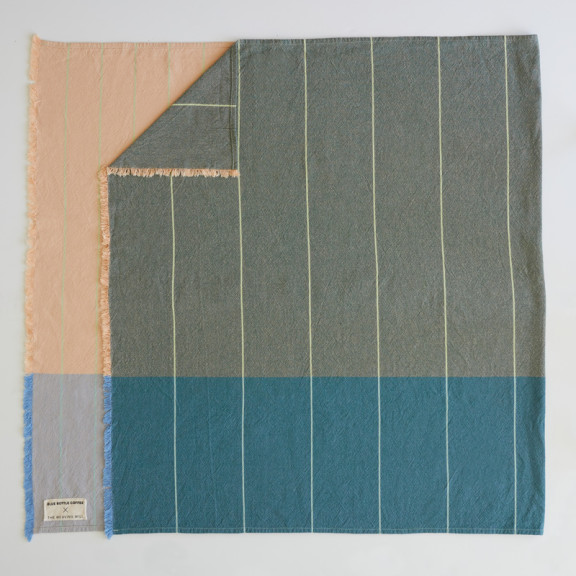 Ships in 1 to 2 business days
About This Item
The Weaving Mill has created a twist on their iconic Picnic Blanket just for us, incorporating variations on Blue Bottle blue into its loom-woven blanket. To make it, the Weaving Mill uses deadstock poly-cotton and acrylic yarns, letting the lengths of leftover and discarded yarns determine the exact striping pattern of the blanket. We love the spirit of improvisation and conservation behind this unique limited-edition blanket. With a convenient carrying sack, it is sure to become a staple in your warm-weather life for years to come.

The Collaboration
Founded in 2015, the Weaving Mill in Chicago is an artist-run industrial weaving studio. In addition to making bespoke textiles, the Weaving Mill collaborates with artists and designers, offers textile education workshops for adults with developmental disabilities, and hosts an experimental artist residency program.

Starting in 2021, Blue Bottle is launching a collaboration with the Weaving Mill. Our initial launch is a collection of limited-edition wares meant to facilitate ease and pleasure while doing the things we love most: sharing food and drink with friends.
Details
The Weaving Mill Original Design
Size: Medium, 45 x 90 inches
Machine wash cold, tumble dry low
Material: poly-cotton and acrylic yarns
Colors: peach, light blue, forest and mint green
Made in Chicago
Notes