INTRODUCING THE
Blue Bottle Coffee Dripper
Original Blue Bottle design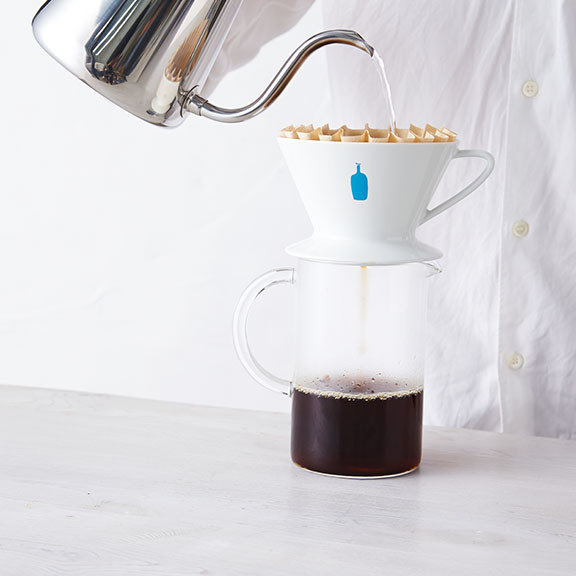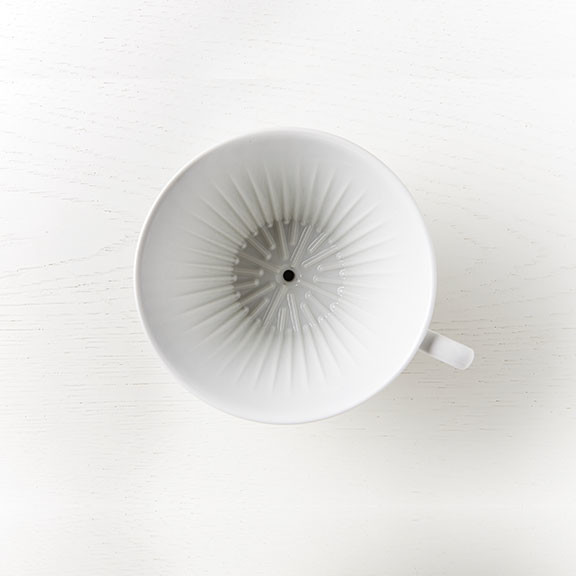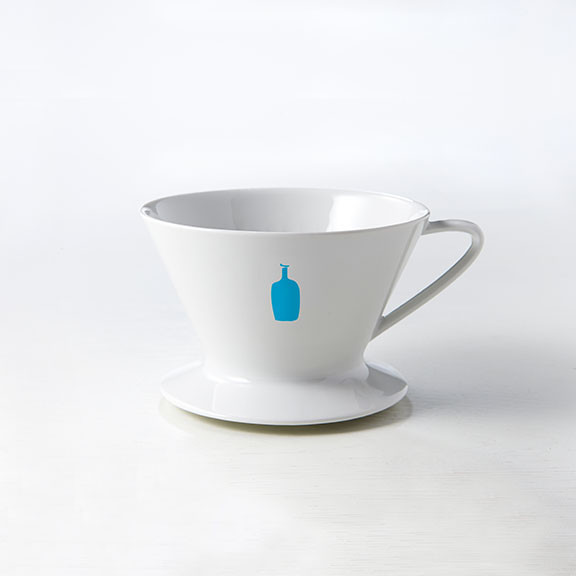 Ships out in 1 to 3 business days
About This Item
There are many drippers out there, but we knew we could do better. So we teamed up with scientists and engineers to create an entirely new dripper system that tells the coffee where and how to flow for the most delicious pour over coffee imaginable.
Details
Why Pour Over Coffee?
Pour over coffee is reminiscent of coffee from a drip coffeemaker, but noticeably more delicate and complex. Like driving a stick shift, pour over preparation puts you in control of your coffee—and you'll only get better with practice. Our Dripper's design ensures that your first cup will be delicious. Your one hundredth? Sublime.
Custom Filters
Our custom
filters
(not included) were designed in conjunction with the Dripper. The bamboo-based paper is so finely tuned that the filters require no prewetting and impart no papery aftertaste. We refined the pleats and the overall shape of the filters to work harmoniously with the Dripper, so you can have the best coffee possible—at home.
Brew Classes
Learn how to make pour over coffee with the new dripper.
Find a brew class near you
.
Notes