Anniversary Pin
Celebrating Blue Bottle at Fifteen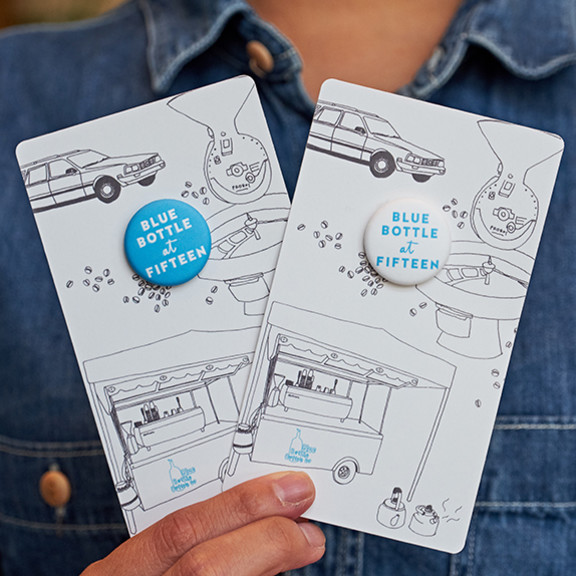 Currently Unavailable
WHEN WILL THIS BE AVAILABLE?
We can send you a message when this item is available again.
Thanks! We'll notify you when this item is back in stock.
About This Item
As much as we hate to admit it, not even a delicious cup of coffee lasts forever. With our Anniversary Pin, you can bring your Blue Bottle love with you, wherever you go.
Details
100% of proceeds from the sales of our Anniversary Pins will benefit charity: water, a nonprofit that brings clean and safe drinking water to people in developing countries around the globe—including several regions where we source our coffees. Make a lasting donation by joining charity: water's monthly giving program, The Spring.