AeroPress
Coffee liberated from the constraints of gravity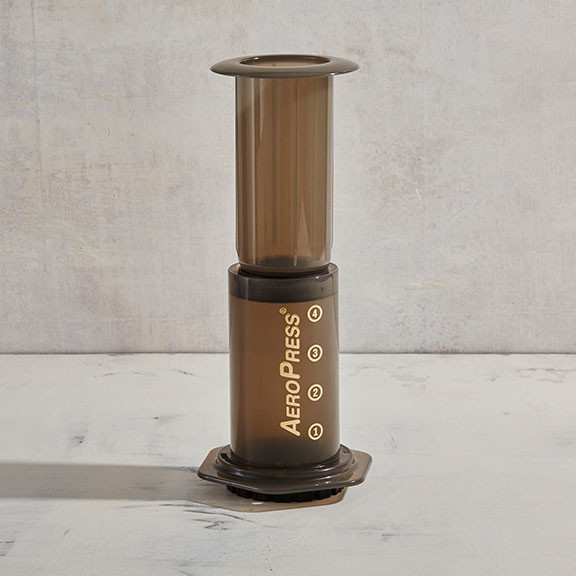 Ships in 1 to 2 business days
About This Item
Now through May 31, every AeroPress purchase comes with a complimentary packet of our new ground coffee Blue Bottle Perfectly Ground.

Because it was conceived just 38.5 miles from our Oakland roastery by Aerobie (those wonderful folks who created an improbably long-flying disc), we'd like to humbly assert that the AeroPress is our first locally-produced piece of merchandise. It's a peculiar and lovely device – easily the most durable and portable option for brewing quality coffee. It produces a cup that's thick and focused, but still quite nuanced.
Details
Comes with a set of 350 filters (and filter-holder), coffee grounds funnel, coffee scoop and stirring paddle.