How do I cancel my subscription?
To cancel your subscription, locate the Cancel button in the Subscriptions section of your Blue Bottle Coffee account.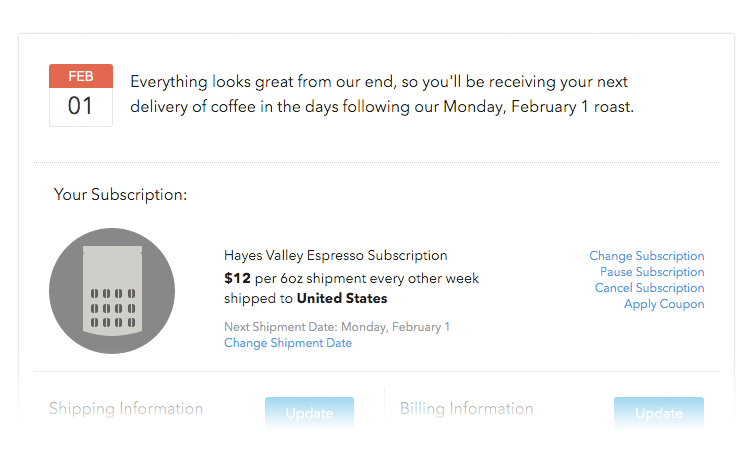 Any remaining shipments that you have already paid for will be cancelled and that amount will credited to your account to be used on our online shop.
If we are in the middle of processing a shipment for you (for example, while we are roasting it), you'll be able to cancel once that shipment leaves our roastery.
Please do not hesitate to reach out to us at support@bluebottlecoffee.com if you need any assistance in wrapping things up.
Last Updated Jan. 28, 2016