Can I change the type of coffee I receive on my subscription?
You may change your current subscription at any time to an Origins, Blends, or Espresso subscription, or you can subscribe to a specific coffee.
To do so, follow these four steps:
Step 1
Head over to the Subscriptions section of your account dashboard.
Step 2
Choose the "Change Subscription" option and click the "Change" button to the right of your current subscription type.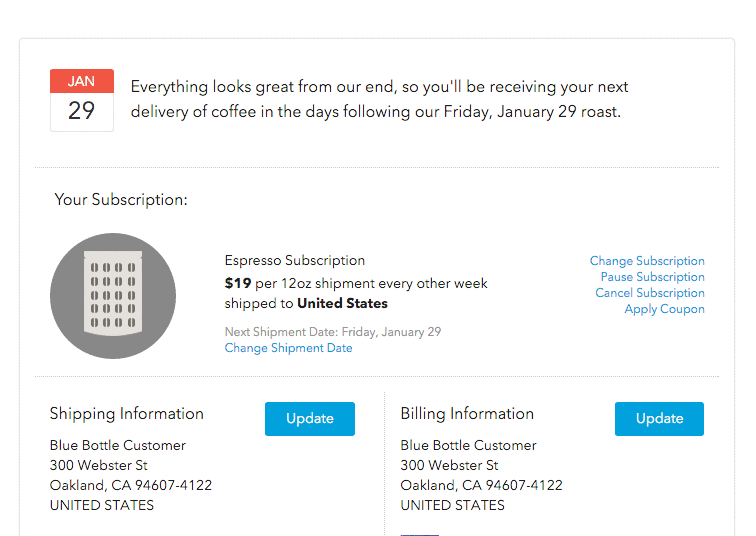 Step 3
Choose from the list of available subscriptions then click the "Select" button to the right of your choice.
In this example, we're choosing to switch to a subscription for a particular coffee: our Hayes Valley Espresso.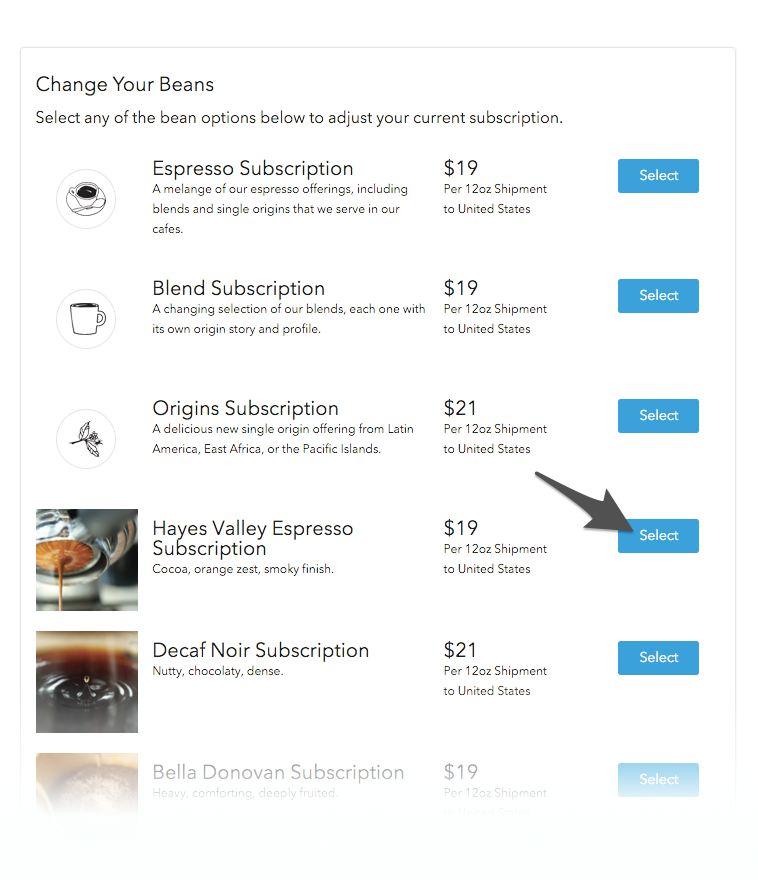 Step 4
Double-check and then confirm the change you're making to the subscription with the "Continue to Review" button.
Save these changes by clicking "Save Subscription Changes."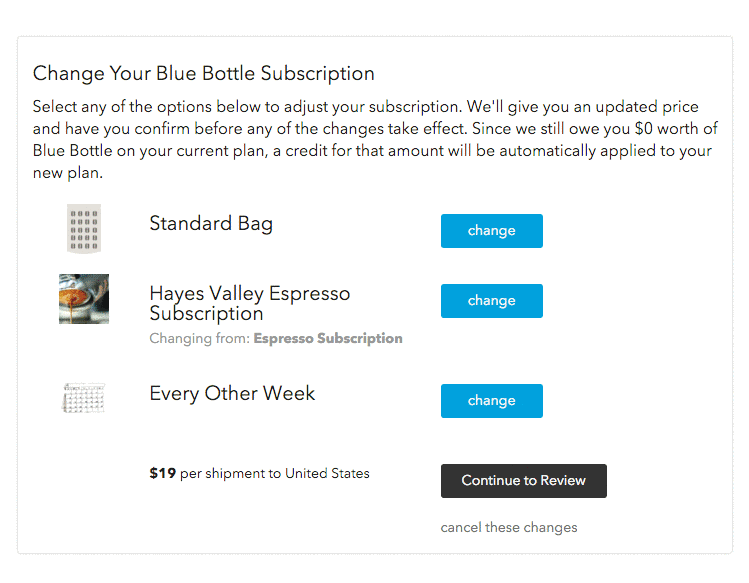 And voila, the subscription is now changed to deliver Hayes Valley.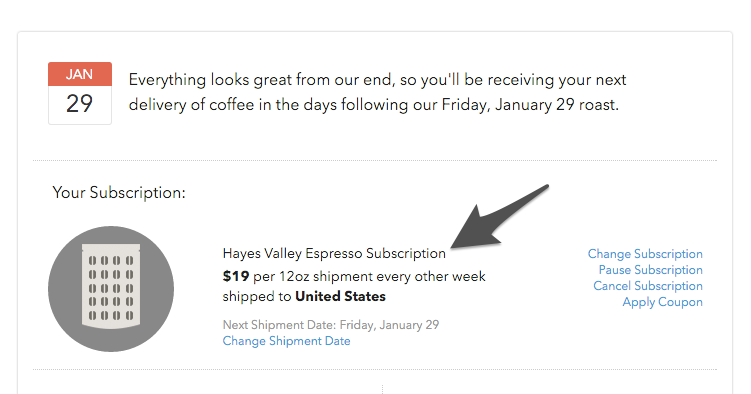 Last Updated Aug. 29, 2018