Can I change the day of the week my subscription ships?
Yes! To change the day of the week your subscription will roast and ship, log in and head over to the Subscriptions section of your account dashboard.
Two steps:
Step 1
Click on the 'Update' link next to where the Subscription page lists your Next Shipment. 
Step 2
Choose a date from the drop-down menu and click 'Change Shipment Date' to confirm.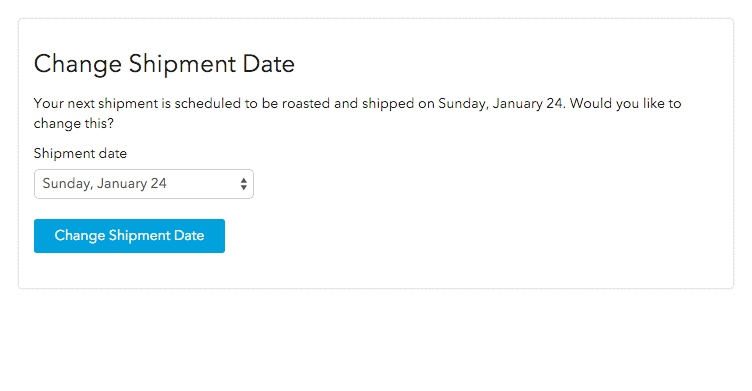 You'll see the new shipment date reflected in your dashboard.
Last Updated Jul. 1, 2020