Am I able to pause a gift subscription?
Do you need to delay or postpone the shipment of a gift? (Gift subscriptions are great for that.) Are you the recipient of a gift subscription but you're going on vacation? Have too much coffee and need to take a break?
Regardless of the reason, it's easy to pause a gift subscription. Four easy steps…
Step 1
Head over to the Subscriptions section of your account dashboard and click the "Pause Plan" button on the gift subscription of your choice.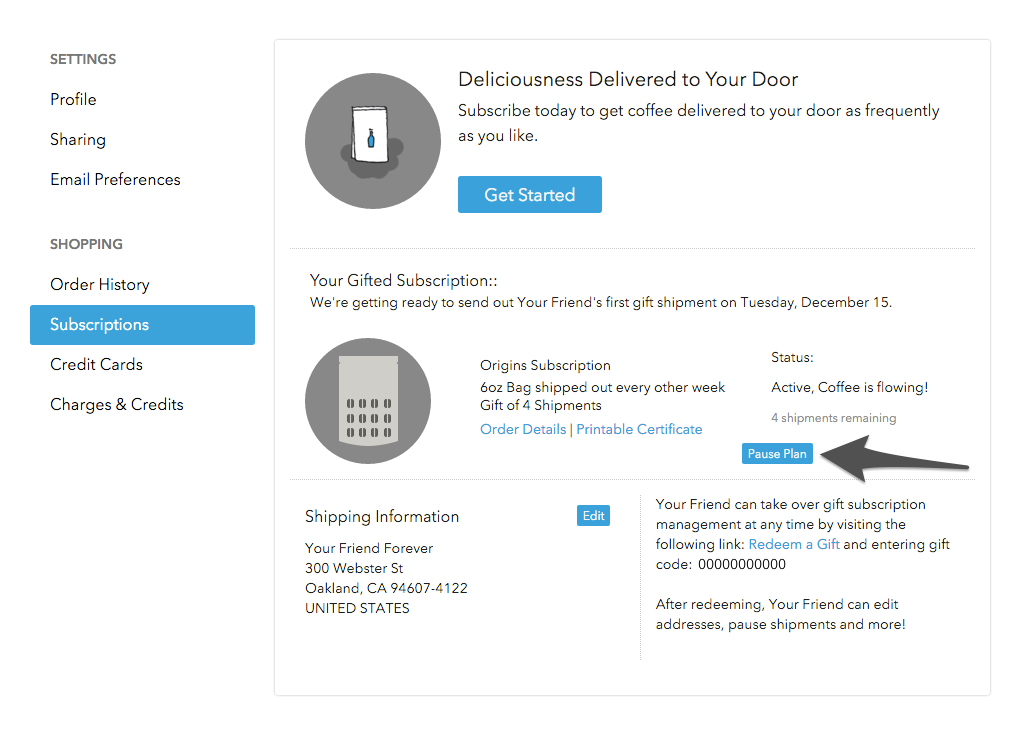 Step 2
The choice is yours:
Skip just your next scheduled shipment
Pause your subscription by choosing a date on which you want it to automatically resume
Or pause indefinitely (for this option, your subscription will remain paused until you return to the subscription section of your account dashboard, and resume manually)
I'm going to choose a specific date for this one.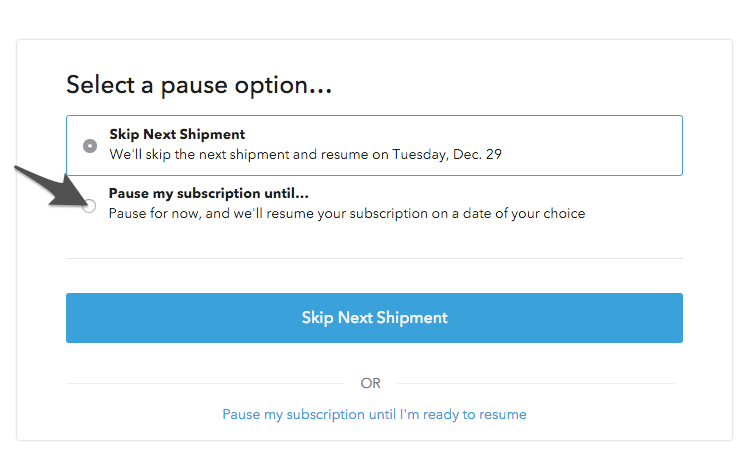 Step 3
Click into the date field and either type in a date or choose your resume date from the calendar that pops up. I'll pick December 21st.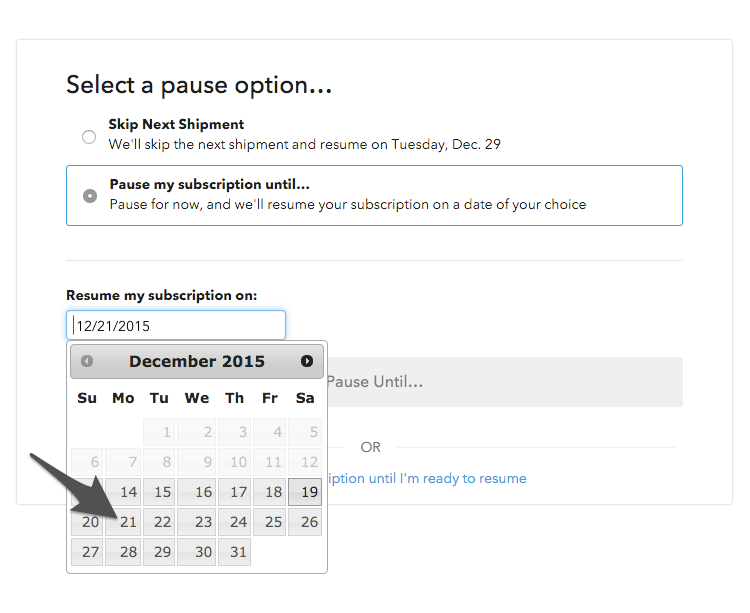 Step 4
Confirm the date you choose.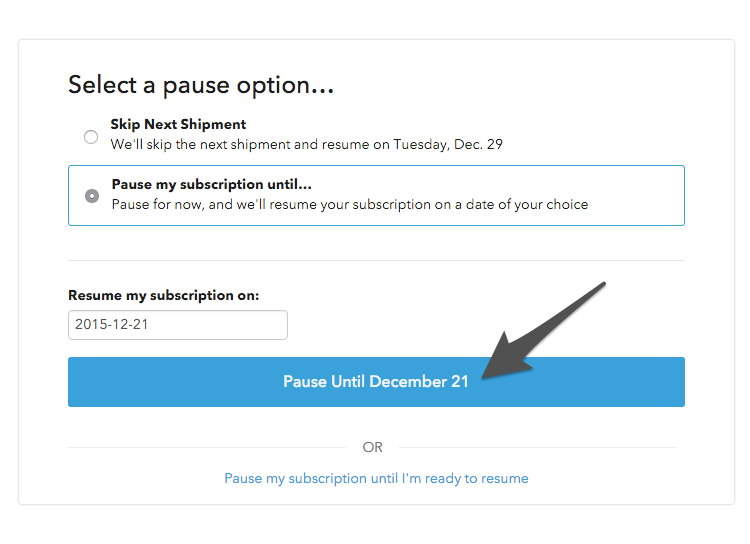 That's it
Voila, the resulting screen indicates that the gift subscription will automatically resume on 12/21.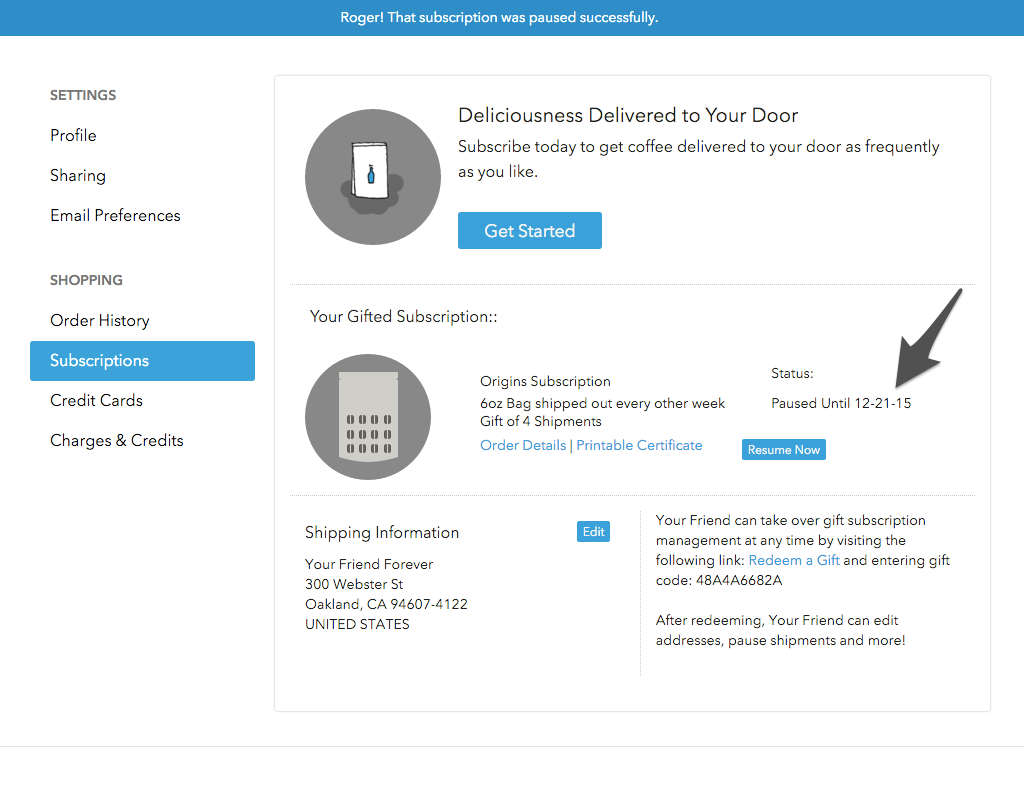 Last Updated Feb. 19, 2016