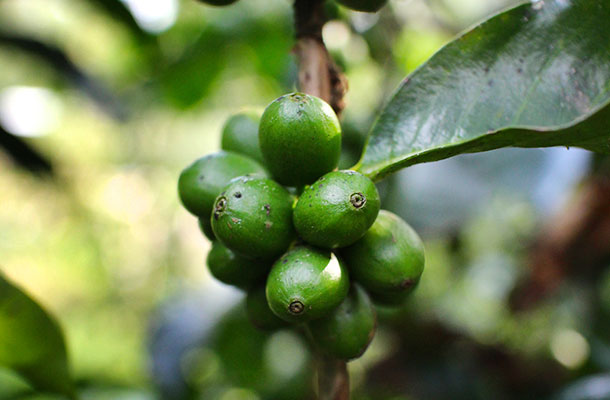 A properly prepared cup of coffee from Yukro, Ethiopia, is exquisite. In it you can taste juicy peaches, blueberries, and candied lemon peel. But it wasn't always this way.
Like many other cooperatives in and around Jimma, Ethiopia, Yukro used to produce nearly undrinkable coffee. It was detested by green coffee buyers and traded at low prices resented by hardworking farmers.
"Farmers in these regions would dry their naturally processed, 'sun-dried' as it's known in Ethiopia, coffees and sell them off to local intermediaries who would blend them with coffees from neighbors, the neighboring towns and areas hundreds of miles away," explains Aleco Chigounis of Red Fox Coffee Merchants. Aleco was the first specialty buyer to visit Yukro washing station in 2010.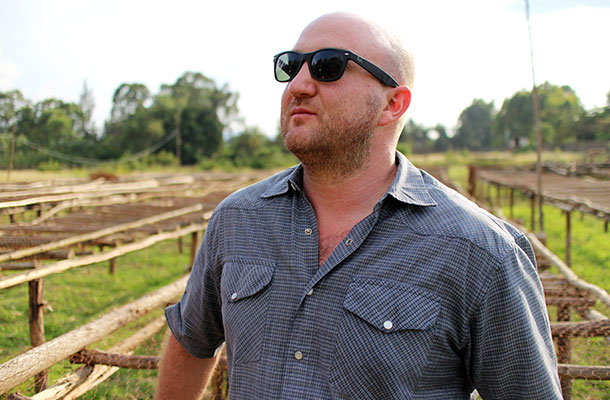 Aleco Chigounis of Red Fox Coffee Merchants.
Yukro Multipurpose Farmer's Cooperative, in the village of Wanja Qarsa, in the Gera District of Jimma, Ethiopia, was originally formed in 1977. Coffee and honey were produced alongside livestock and sustenance crops, such as avocado and grains, just as they had been for generations. A 3-mile gravel road supported the village population of 4,000 people. There was a grade school, a health clinic, and a hydroelectric plant. Coffee plants did well in their naturally cultivated conditions, surrounded by evergreen jungle forests.
But the coffee that came out of the region was just terrible. "These coffees often met the marketplace as the most despised grade, Jimma 5," Aleco says.
Jimma 5 coffee is as bad as it gets. Dried directly on the ground for weeks, the resulting cup is unpalatable, even to the least discerning taster. Dirty, dusty, dry, and defective. Determined as they were, with coffee processed this way, there was little they could do to get a good price.
Despite these undrinkable characteristics, some saw a diamond in the rough. With healthy soil and wild, heirloom varieties, the international nonprofit TechnoServe, backed by the Gates Foundation, saw the potential. The key was to improve the processing.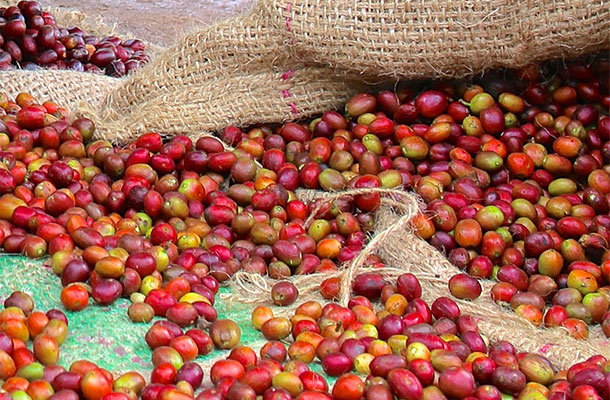 Early harvests from Yukro before sorting.
TechnoServe helped Yukro and other cooperatives in the area get financing to build a washing station, enabling them to produce coffee that retained the intrinsic quality of the bean and expressed the terroir of the region. Suddenly, and for the first time, it was possible to know what the region's beans could taste like. And they were amazing.
"The true beauty of the TechnoServe project is that it invigorated these cooperatives in regions where washed coffees were relatively nonexistent," says Aleco. "Now armed with the proper equipment to wash the coffees, the game was forever changed for these producers."
It certainly changed the game in the cup, too. A table jammed with samples from the region, including Yukro but also many new, neighboring cooperatives washing their coffee for the first time, was perhaps the most impressive selection of coffees I have ever cupped. Every individual sample was a shining testament of how great coffee can be. The coffee from Yukro reminded me of the sensation of biting into the first in-season peach of the year – juicy and sweet, bursting with delicate fruit and floral qualities. It was a nearly transcendent experience that I wanted everyone to feel, outrageously imagining it might miraculously end all pain and suffering. In my notes I wrote, "Tears of joy."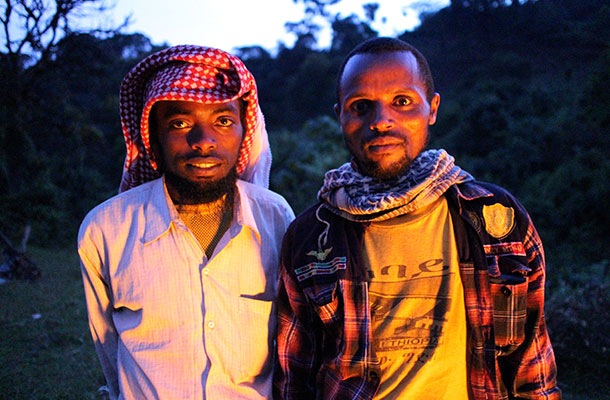 Two coffee producers from Jimma.
Today, Yukro is doing better than ever. With advanced pruning, weeding, and composting techniques, they're seeing higher yields of coffee while continually improving quality, year after year. In November of last year, Aleco and I visited Yukro on the first day of harvest, and were delighted to see that they had grown considerably in their three years of washing coffee. Before we had our feet on the ground, we had received news that they had paid off their washing station loan, years ahead of schedule. From the 240 members contributing coffee to the cooperative in 2010, Yukro had grown to nearly 400 members. They had replaced their original washing station with one capable of processing three times as much coffee per hour. Membership dividends had grown, and many members could now afford to send their children to school.
I asked Aleco what it is that he loves so much about Yukro. "I'm an Ethiopian coffee lover above all others. The finest examples demonstrate a certain purity of aromatics and flavors that are impossible to replicate elsewhere. Yukro is perfumed and subtle yet so straightforward with sweetness and articulate acidity, a definition of balance and completeness. These are the coffees that I wake up thinking about every single morning."