Just Add Water! Informative how-to-brew videos.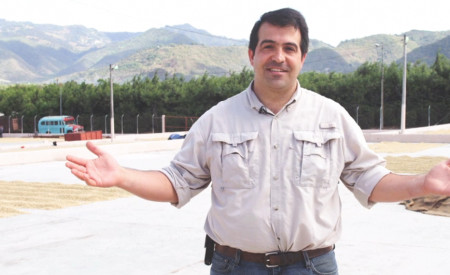 Apr. 7, 2014 - Story by Blue Bottle Staff
In this edition of our Just Add Water* video series, Luis Pedro takes you through some simple steps to becoming a world class coffee producer.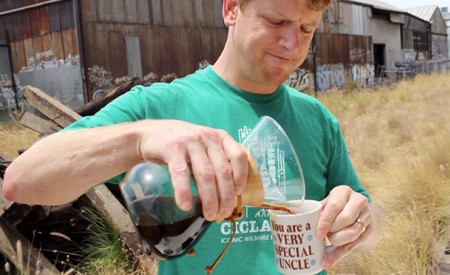 Nov. 18, 2013 - Story by Tony Konecny
The Chemex is an elegant device for making beautiful brews. In this video, our longtime customer Rob demonstrates his simple and reliable brewing method.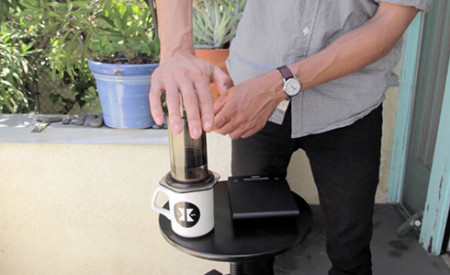 Oct. 20, 2013 - Story by Tony Konecny
In Devin's Just Add Water video, he uses a simple inverted technique, turning the Aeropress upside down to brew his Tonx up right.