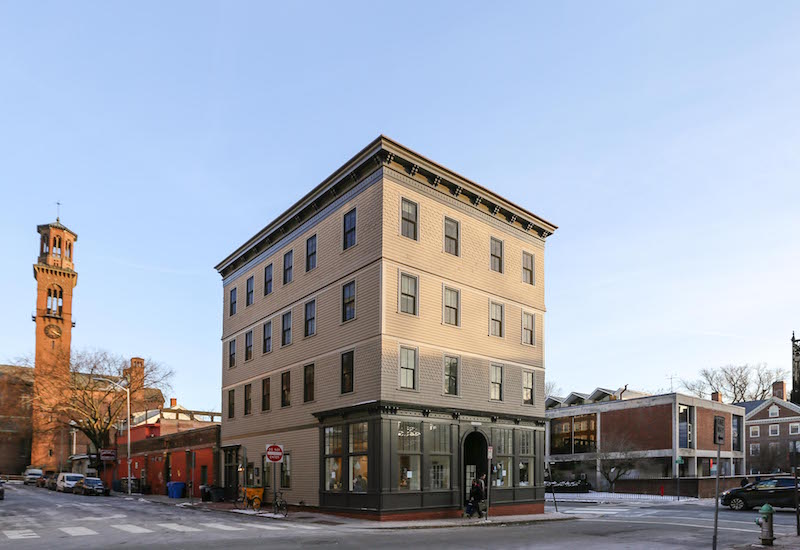 Nearly 250 years ago, a secret society of colonists raided ships of the East India Company to pitch chests of black tea into the Boston Harbor. Their protest led Bostonians to be the earliest adopters of coffee as a patriotic drink. Soon after, John Adams forever quit tea and declared: "I have drank Coffee every Afternoon since."

The opening of our first cafe in the Boston area, our Harvard Square cafe, marks the latest chapter in this proud tradition. Housed in a late nineteenth-century building on Bow Street in Cambridge, the historic exterior gives way to an understated interior that warms with winter sunlight and offers reprieve from hot summer days. Guests can enjoy espresso drinks and snacks (like Liège wafels or avocado toast), as well as blends and single origins poured to order.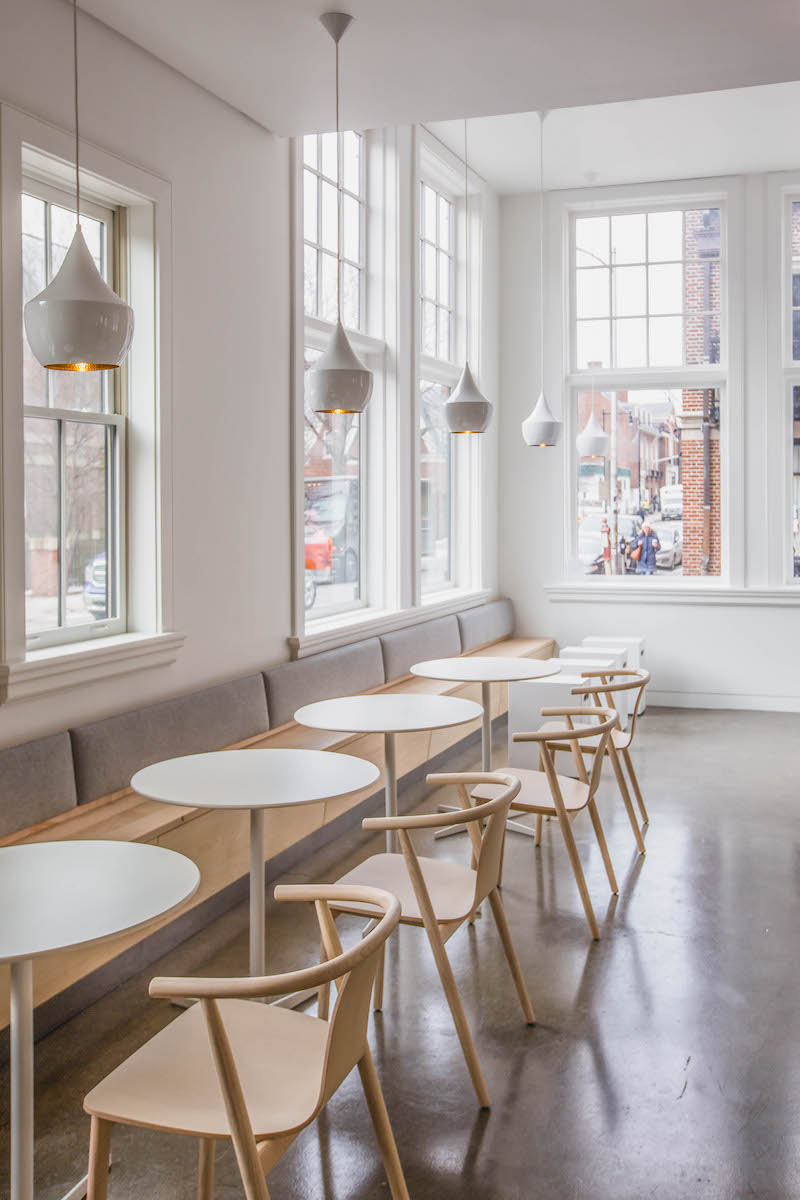 We're ready to welcome all who enter, and we're hoping that guests soon appreciate our Blue Bottle logo—an ode to minimalism—like they do the red triangle emblazoned on the luminous Citgo sign. In a place where literature and sport stoke equal passions, we are confident that our bibliophilic baristas and fidelity to coffee will fit right in.
Far away from a cafe? Learn about our single origin and blend coffees here.