"Blue Bottle is coffee and people. Not necessarily in that order."
—Founder and Chief Product Officer James Freeman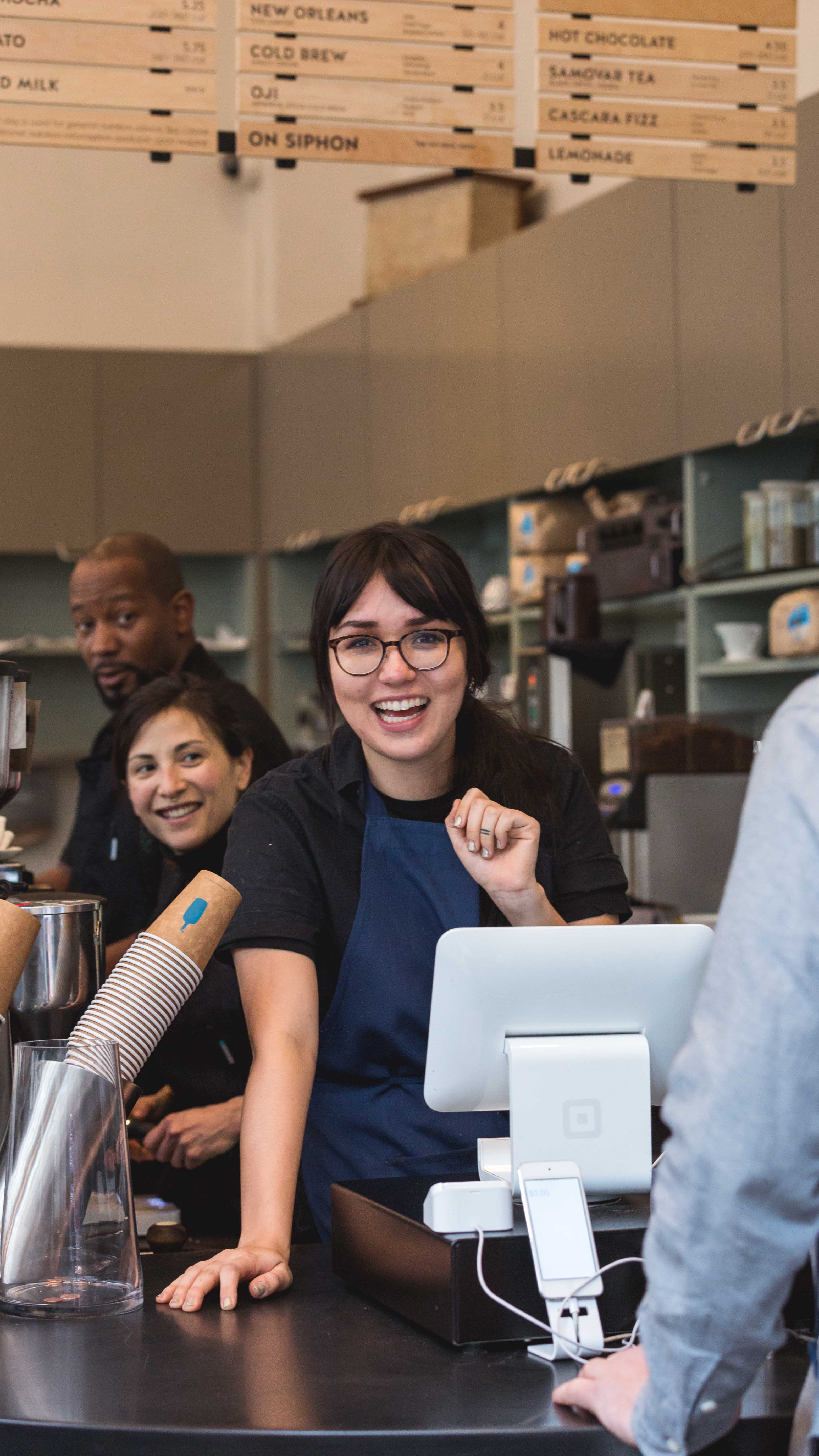 Dear Blue Bottlers,
We know that good coffee comes from strong communities. It's why we work directly with farmers around the world to source our coffees as sustainably and ethically as we can. It's why we hire baristas, managers, trainers, and roasters who are dedicated to creating beautiful experiences with coffee to ensure that, from the farm to the cafe, our coffee is created by people who care. It's why, even though so much has changed since our early days in a tiny potting shed in Oakland, our dream team of coffee lovers is more important than ever.
We couldn't do it without you. Thank you, with all our hearts, for showing up with all of yours.
Improbably and delightfully, there are hundreds of us Blue Bottlers on three coasts. Won't you join us?