Just like there's more than one way to be a good dad, there's more than one way to enjoy Blue Bottle coffee. Below, you'll find our recommendations for this year's best Father's Day gifts.
Coffee as you like it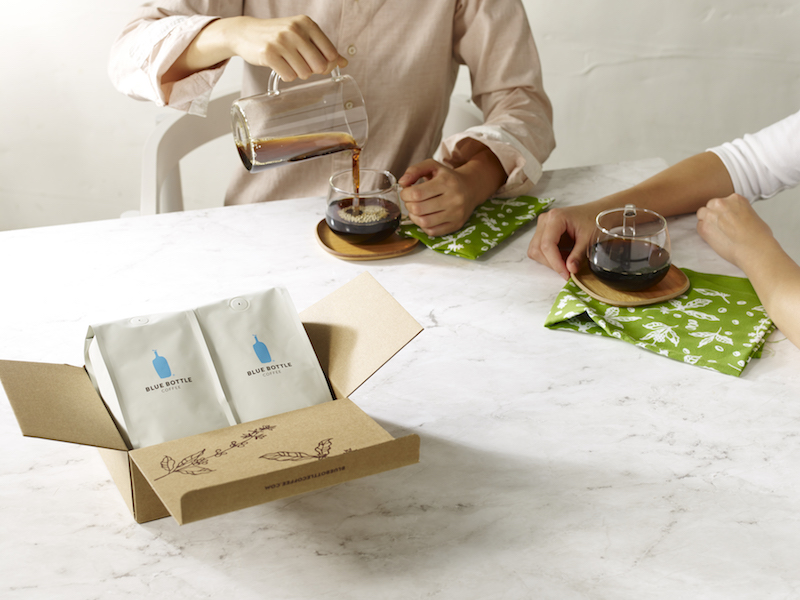 Our subscription coffee service, Blue Bottle At Home, is ideal for the hard-to-shop-for father. If you're struggling to come up with a gift for the dad who has everything (or the dad who doesn't want anything), you can't go wrong with delicious, hand-roasted coffee delivered to his doorstep.
Even better, you can easily renew his subscription for birthdays and other holidays. It really is the gift that keeps on giving.

The Timbuk2 Weekender and Sabbatical Travel Kits

Now with Blue Bottle Perfectly Ground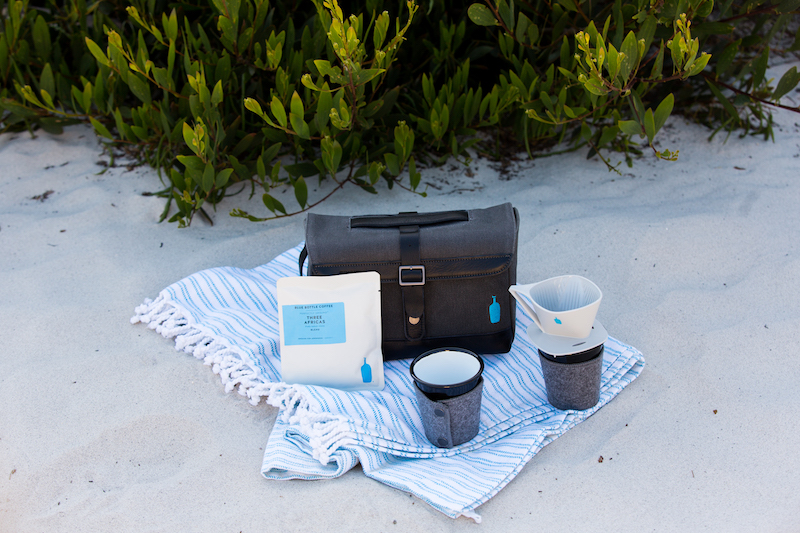 What's the difference between roughing it and traveling in style? Knowing he can enjoy Blue Bottle, no matter where in the world your dad finds himself. Neatly packed in these Timbuk2 bags, he'll find an assortment of coffee tools and treats for sojourns of any length, from business overnights to endless summer getaways.
Basic doesn't have to mean bare bones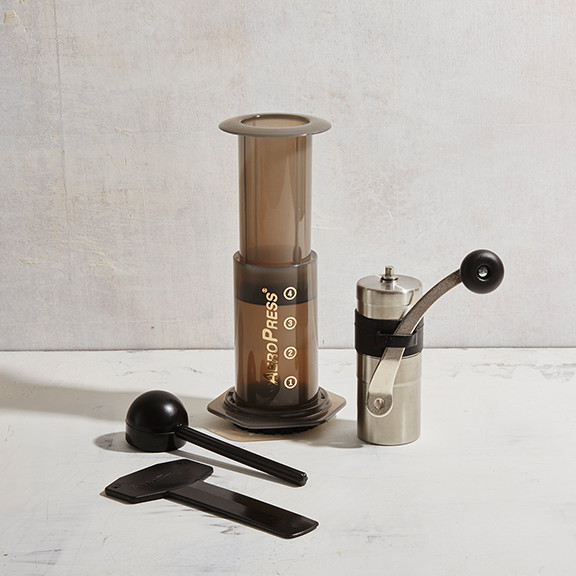 At Blue Bottle, we're big on fundamentals (just like some dads we know). This kit comes with everything yours needs for brewing on the fly—no extras, no frills. With the gravity-defying AeroPress and the portable Porlex Stainless Steel Mini-Grinder in tow, Dad can rely on a cup of coffee that soars with a focus and depth that belies the simplicity of the brew method.

The Perfectly Ground Dripper Set
Everything he needs to make coffee like a pro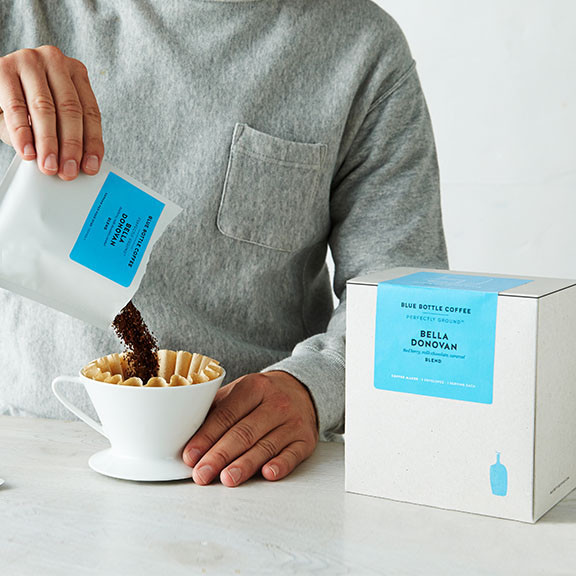 "Always be prepared," is the motto of Boy Scouts and Blue Bottlers alike. Set Dad up with our proprietary Blue Bottle Coffee Dripper, custom filters that don't require pre-wetting, and a Voyager Pack—a Perfectly Ground tour of some of his favorite coffees.

For the versatile homebody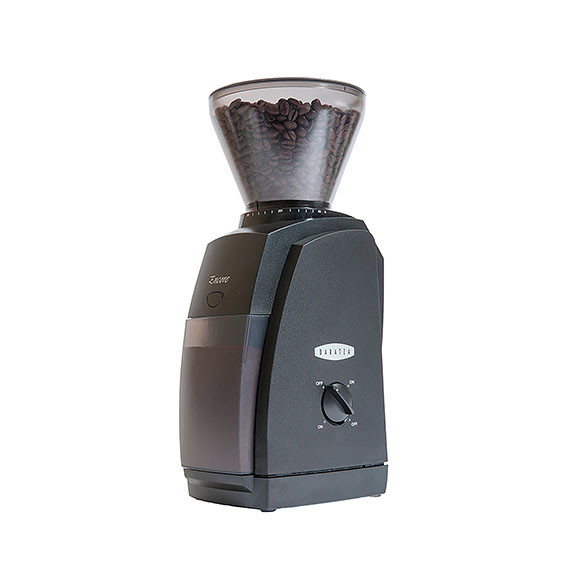 The go-to grinder for those who love to make pour over and espresso in the comfort of their own kitchen. Designed for an extensive range of brew methods (including AeroPress, Siphon, and Chemex), the Encore is great for the dad who knows exactly what he wants—or wants to experiment.

Give Dad a Coffee Subscription and have his favorite coffees sent directly to his doorstep.