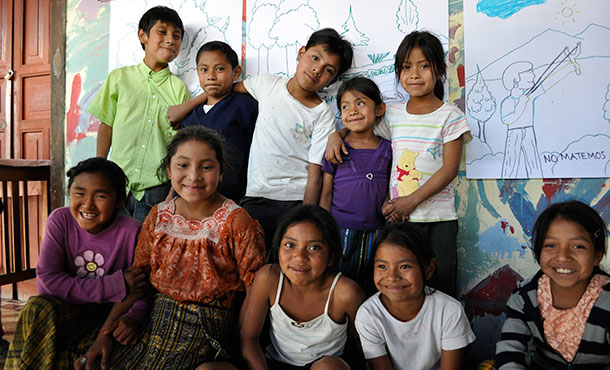 A lot of coffee-growing communities around the world could use a hand. While many farmers – like those that we work with at Tonx – produce an exceptional quality, ensuring they are compensated handsomely, there are many more people in the surrounding communities that don't always fare as well.
No matter how much we pay for great coffee, no matter how much our suppliers share the bounty with their labor force, the harvest is only so many months, the available health care so deep, the resources for education so plentiful.
While we're confident that seeking out and paying out for the best coffee makes a difference in the surrounding communities – we've seen it happen – we're less confident that it's enough to make it all alright. Even when the coffee commodity prices aren't at historic lows, as they have been for the better part of the last year, loans are difficult are to come by, and fair loans are nearly impossible to get. Many communities find it a challenge to generate income outside of coffee, and sustenance farming can often take a backseat to the fickle cash crop.
When Wolf, Head Roaster at Tonx, first suggested Coffee Kids to us, I had a few inhibitions. I've run philanthropic organizations in the past, so I know how hard it is to make a real, meaningful difference in the world. Do they actually improve the communities they work with or is this just another feel-good, change-nothing project?
It turns out that Coffee Kids addresses these issues head-on. They help with short-term needs, like food and health care, but always remain forward-looking, focusing on economic diversification plans for those they work with. They carefully select communities, based on a proposal process, and personalize their plans to best suit each specific situation. And once they commit to a community, they provide the necessary resources and training for families to learn how to sustain themselves, often empowering women to break stereotypical gender roles and start their own businesses. This is a much longer process than many of the proverbial philanthropic band-aids, but along with the added effort come lasting differences in these families' lives.
Coffee Kids won't singlehandedly secure the future of coffee communities worldwide, but their hard work goes a long way toward helping coffee-farming communities and families take a step toward a more empowered, autonomous future. And we're proud to help support that.
Coffee Kids provides more information about what they do and how they do it on their website. If you'd like help, here are some ways to get involved.