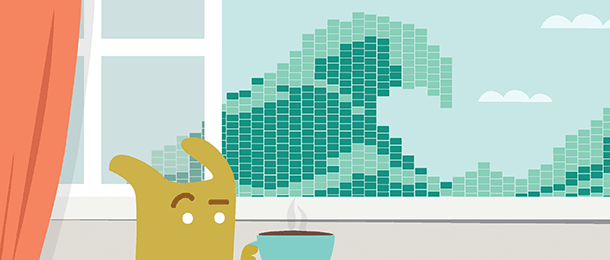 One company is practically synonymous with coffee in America. Their stores are so ubiquitous, they've become the most reliable bathroom option for the residents of NYC. This company has done more to popularize coffee than any other: Starbucks. We are greatly indebted to them.
Starbucks is so successful, their gift card business is a behemoth. Get this:
Total Starbucks Card sales to date rival the GDP of 96 countries.
Over 4 billion dollars were put into Starbucks Cards this past year alone.
1 in 10 Americans received a Starbucks Card over the holidays in 2013.
So it's likely you have a Starbucks Card or know someone who does. There's also a good chance that you're not sure what to do with it. Do you keep it for an emergency? Use it to buy a gadget? Re-gift it?
We want to provide a better option, so today we're announcing our Better Coffee Exchange. (At this point, our lawyer, Joanne, would love for me to let you know that our program is not affiliated with Starbucks in any way.)
If you have a Starbucks Card and would like to get some truly great coffee with it, simply visit Tonx.org/better, enter the card number and security code, and the full card value will be transferred to your Tonx account where you can apply it to a new or existing coffee subscription.
Our mission is to make drinking better coffee as simple as possible. We hope this helps.
[Note: an earlier version of this article erroneously stated the total Starbucks card value rivaled the GDP of 136 countries. It's actually only 96 countries, which is still pretty darn awe inspiring. We regret the error.]